Florida picked second to Kentucky in SEC preseason basketball picks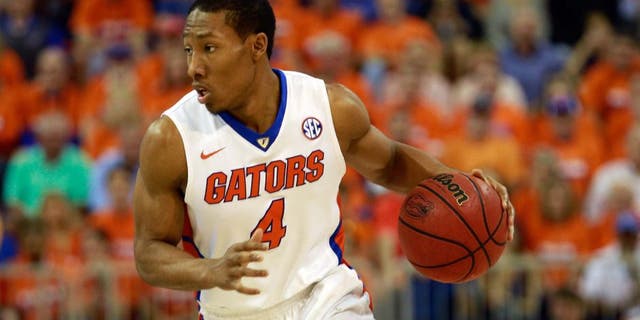 NASHVILLE, Tenn. (AP) -- Kentucky is the media favorite yet again to win the Southeastern Conference basketball title.
A media panel made the Wildcats as the overall preseason pick for the 12th time since the 1998-99 season in voting announced Wednesday.
Florida was picked to finish second, followed by Texas A&M, Georgia, Arkansas, Vanderbilt, Alabama, South Carolina, Mississippi and Mississippi State rounding out the top 10. Rounding out the preseason picks is Auburn at 11, followed by LSU, Tennessee and Missouri.
Arkansas senior forward Moses Kingsley is the preseason player of the year.
Georgia's J.J. Frazier, Tyler Davis of Texas A&M and Kentucky teammates Edrice "Bam" Adebayo and De'Aaron Fox join Kingsley on the preseason All-SEC team with another pair of Wildcats on the second-team in Isaiah Briscoe and Malik Monk.