Florida kicker Eddy Pineiro charged with damaging 2 scooters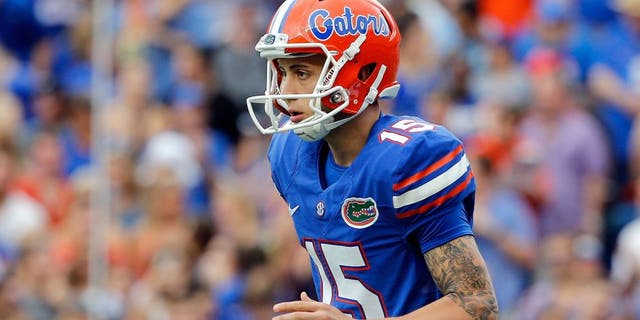 GAINESVILLE, Fla. (AP) -- Florida kicker Eddy Pineiro is facing misdemeanor charges that he damaged two scooters on campus.
The University of Florida Police Department filed its report Nov. 7 with the State Attorney's Office. According to the police report, which alleges misdemeanor charges of property damage, multiple witnesses saw Pineiro "pushing over scooters that were next to his" in an on-campus parking lot on Nov. 7. Pineiro damaged two scooters by "kicking them and then ripping off the side mirrors" before driving away.
The total damage to the scooters is estimated at $800.
Officers said they made contact with Pineiro, who acknowledged pushing over the scooters.
The State Attorney's Office will conduct its own investigation.
Florida spokesman Steve McClain said there has been no change to Pineiro's status for Saturday's game at 16th-ranked LSU, adding "we have been aware and it has been handled."
Coach Jim McElwain was asked Wednesday night whether Pineiro was in trouble and replied, "You know something I don't know?" The coach later asked, "did he do something?"
Pineiro has made 13 of 17 field-goal attempts this season, including a long of 54 yards.