Flat tire results in a seat on the bench for Celtics' Marcus Smart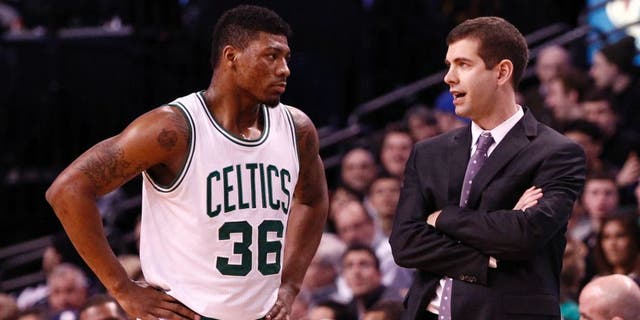 Last night's Boston Celtics-Los Angeles Lakers game revolved around Kobe Bryant. Nobody is focused on any other storyline or interested in talking about a different narrative.
But Boston's Marcus Smart curiously missed the game's opening 20 minutes, and Brad Stevens brought James Young off the bench before him.
Why? Apparently, Smart was being punished for missing Boston's pregame shootaround. ESPN Boston has more:
Smart finished with four points, two rebounds and an assist. Aside from a massive tip dunk at the end of the third quarter, his impact was insignificant.
The Celtics obviously need more from their most valuable asset.