Flashback: Babe Ruth goes deep thrice in World Series game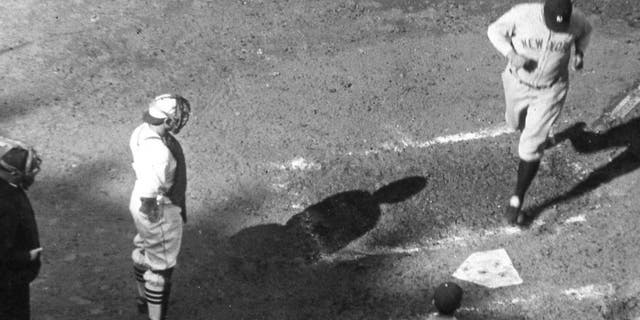 NEWYou can now listen to Fox News articles!
When it comes to home run records, Babe Ruth's name is usually at or the near the top of the list. And that goes for the regular season and postseason.
On Oct. 6, 1926, Ruth became the first player to homer three times in one World Series game. The Bambino went deep in the first, third and sixth innings in the New York Yankees' 10-5 win over the St. Louis Cardinals.
And this wasn't an isolated incident: Ruth also hit three homers during a World Series game on Oct. 9, 1928.
When his 22-year major-league career ended following the 1935 season, Ruth was the all-time leader with 714 homers and the single-season leader with 60. Both of those records eventually fell, but Ruth remains arguably the most famous man to ever play the game.
Ruth was a member of baseball's inaugural Hall of Fame class in 1936 -- and not only for his bat. Before committing to a full-time offensive role, he also won 94 games while posting a 2.28 ERA.
Since Ruth's three-homer game in the 1928 World Series, three other players have matched his feat: Reggie Jackson in 1977, Albert Pujols in 2011 and Pablo Sandoval in 2012.