Five Steelers to watch in Friday's preseason tilt in Jacksonville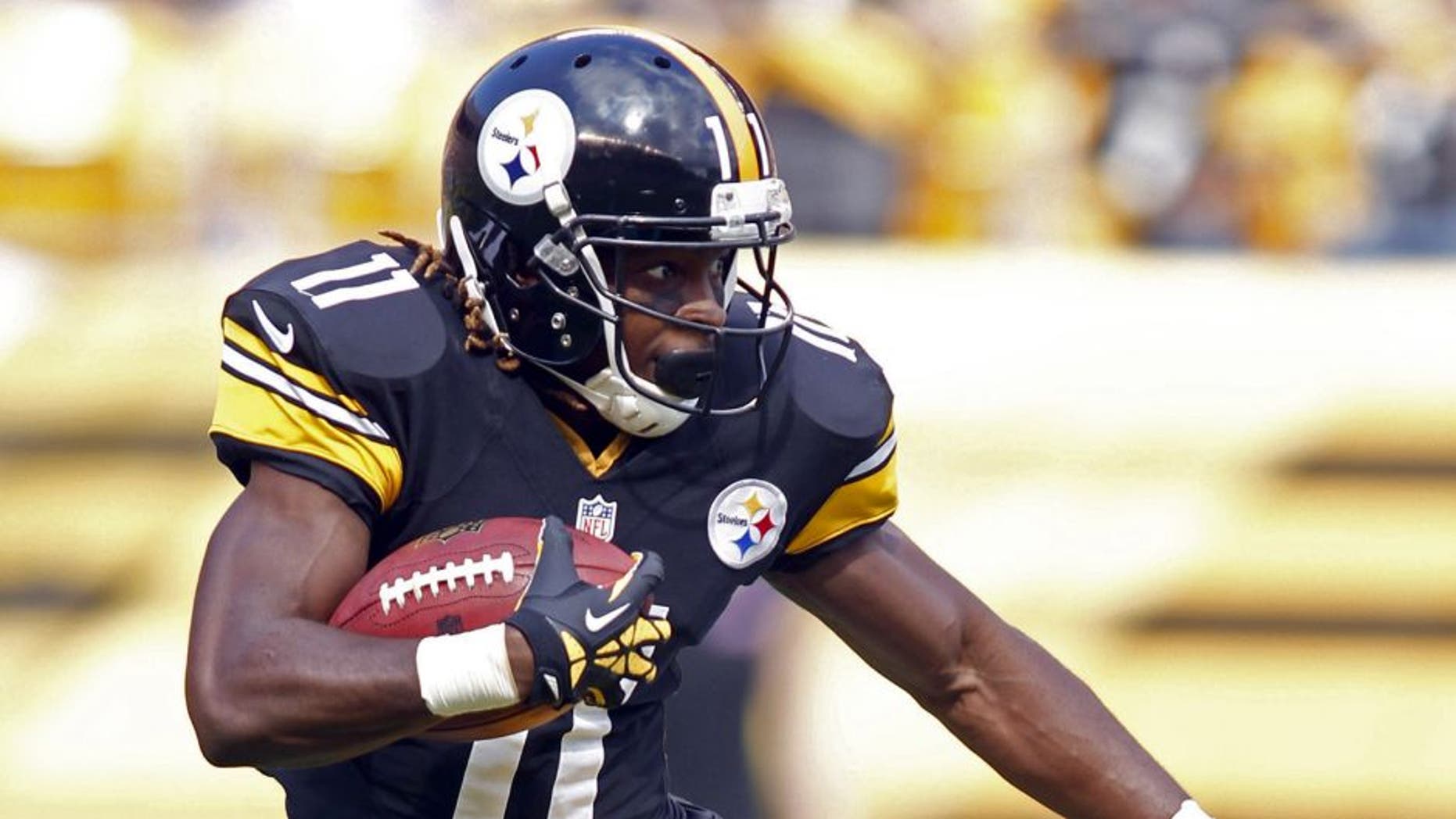 The Steelers looked relatively flat in their preseason opener against Minnesota last Sunday, but that's to be expected considering most starters sat out.
The first unit will get a least a series or two in Friday night in Jacksonville, so we'll get our first glimpse of an offense that is expected to do a lot of damage this season. The defense continues to be a work in progress under new defensive coordinator Keith Butler. Here are five players to keep an eye on Friday night against the Jaguars.
Markus Wheaton
While many rushed to pencil in Martavis Bryant as the team's No. 2 receiver opposite Antonio Brown, Wheaton isn't going away quietly. Ben Roethlisberger said earlier in camp that Wheaton would be the second receiver and then move inside to the slot in three-receiver sets. A hamstring injury kept Wheaton off the practice field earlier this week, but he hooked up with Roethlisberger for a long touchdown pass when he returned on Wednesday. Roethlisberger thinks his third-year receiver is headed for a breakout campaign. If he does indeed claim a starting job, he'll have plenty of balls coming his way.
DeAngelo Williams
A lighter Williams is expected to make his Steelers debut Friday night after sitting out last week's Hall of Fame game. Williams is playing at a weight he hasn't been at since entering the NFL in 2006 after heeding Mike Tomlin's request to drop some pounds this offseason. Williams should see some reps as he gets ready to assume the starting running back job while Le'Veon Bell serves his two-game suspension to start the season.
Jesse James
James had a case of the dropsies in his preseason debut last Sunday, but it turns out he was playing with a very heavy heart. Tomlin said he would be keeping a close eye on James to see if he is able to rebound from a tough week on and off the field. The Steelers are hoping their rookie tight end can develop into threat in the red zone with his 6-foot-7 frame.
Doran Grant
Grant didn't get to play on defense during Sunday's Hall of Fame game as Tomlin wanted Grant to focus entirely on special teams in his Steelers debut. The fourth-round pick will get his share of reps in the secondary Friday. With second-round corner Senquez Golson on the shelf indefinitely, Grant will get plenty of opportunities to show what he's capable of. His game is more suited to zone coverage, a scheme the Steelers plan to use more this season.
Garrett Hartley
The new Steelers kicker will make his debut in place of Shaun Suisham, who was lost for the season to a torn ACL last Sunday. The conditions in Jacksonville are much more kicker-friendly than Heinz Field. Besides making kicks, Hartley also needs to show that he can consistently pin the ball deep on kickoffs.