FIU's Garret Wittels Cleared to Play Despite Bahamas Sex Assault Case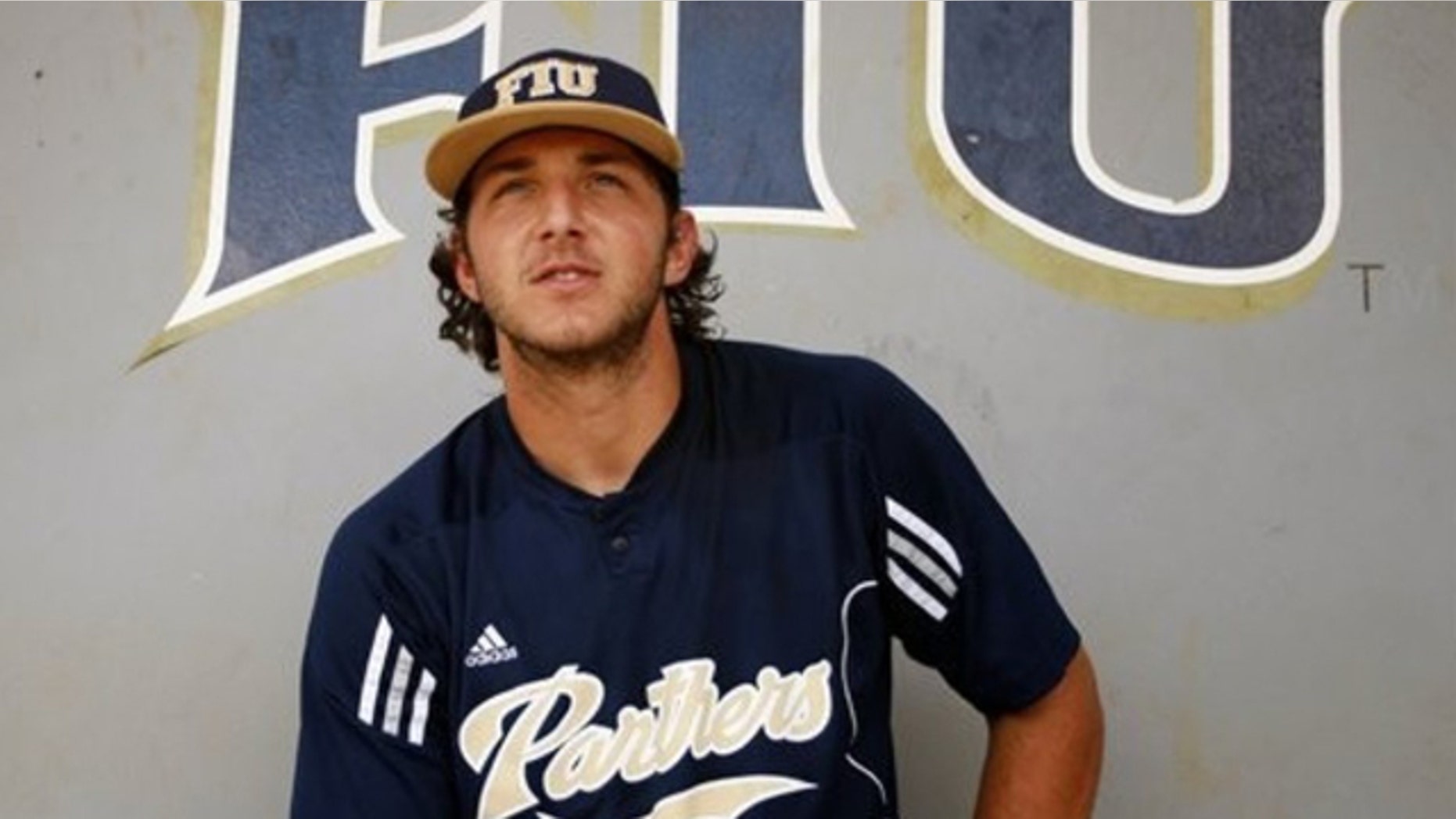 Florida International shortstop Garrett Wittels will be in the Panthers' lineup when their season begins on Friday night, despite unresolved legal issues stemming from a rape charge in the Bahamas late last year.
Wittels received clearance from university officials on Wednesday, moments before the junior was holding a news conference to discuss the looming season. FIU has a three-game weekend series with Southeastern Louisiana, where Wittels will resume his pursuit of Robin Ventura's all-time NCAA Division I hit-streak record.
Wittels got a hit in all 56 games in which he played last season. Ventura's record is a 58-game streak set in 1987 for Oklahoma State.
Wittels was accused in December of having sex with a 17-year-old girl against her will while vacationing with friends -- some of whom were also charged -- in the Bahamas. Officials there do not plan to begin a preliminary evidentiary inquiry until April.
"We believe you are innocent until proven guilty," FIU athletic director Pete Garcia said. "Therefore, Garrett will be playing."
FIU coach Turtle Thomas told The Associated Press that he has not been directly involved in the decision on Wittels' eligibility, saying he's deferred to university officials. Thomas also said that he had several different lineup possibilities in mind, depending on what FIU's decision was with regard to Wittels.
"I'm just thinking about the season and doing all I can to help FIU baseball," Wittels said in an interview with The AP last week.
He batted .412 and was the Sun Belt Conference's player of the year last season, and is the preseason pick to capture that award again in 2011.
Southeastern Louisiana coach Jay Artigues said his team isn't focusing on Wittels this weekend. His club won 40 games in 2010, feels like it deserved an NCAA berth, and is hoping to start this season with wins over a team that played in the 64-team tournament field last spring.
But the Wittels story line is certainly intriguing, Artigues acknowledged.
"Garrett is obviously one of the best hitters in the country," Artigues said.