First goal matters more than home ice in playoffs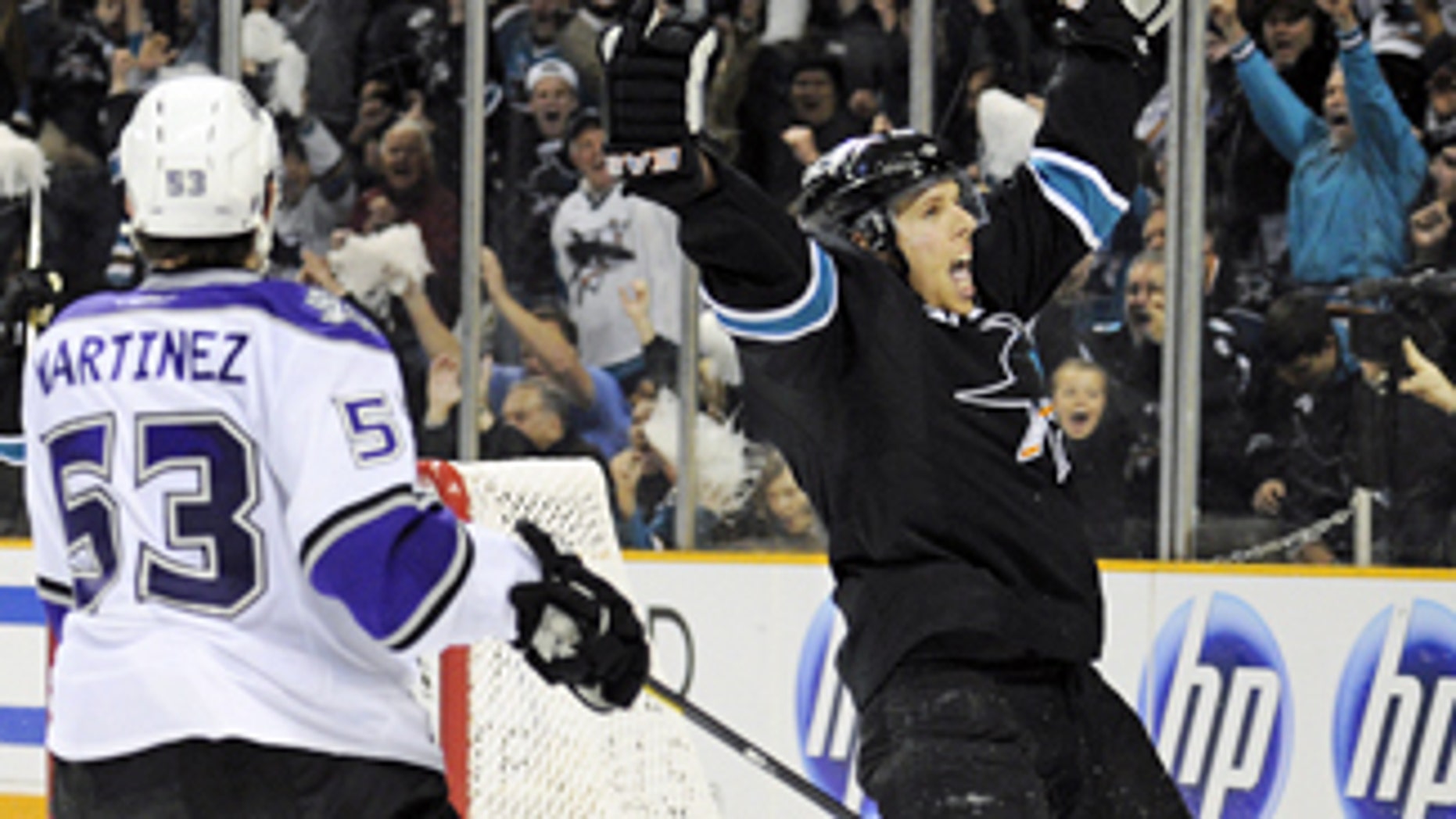 Nine days into the Stanley Cup Playoffs, scoring first has been enormously important. Playing at home has not.
Scoring first is always a key to victory -- teams that scored first during the regular season won 68.8 percent of the 1,226 games in which goals were scored. That's up slightly from 67.1 percent last season and 68.0 percent in 2008-09.
But getting the first goal has been even more important in the playoffs thus far. Through the first 33 games, the team that scores first has won 27 times (81.8 percent). That's a huge jump from last year, when the team that scored first won just 17 of the first 33 games (51.5 percent) and only 30 of 49 in the opening round (61.2 percent).
In contrast, home teams continue to struggle. While home teams in the regular season won 638 of 1,230 games (51.9 percent, the lowest since the arrival of the shootout in 2005), home teams in the playoffs this far have won just 14 of 33 games. That's a continuation of last season, when home teams won 690 of 1,230 regular-season games (56.1 percent) but just 22 of 49 first-round playoff games (44.9 percent).
Slow starters -- The New York Rangers and Washington Capitals have been taking their time getting on the scoreboard.
Through the first four games of their Eastern Conference Quarterfinal series, neither the Rangers nor the Capitals have scored a goal in the first period -- a drought matched only twice in Stanley Cup history, both times in the Final. New Jersey and Anaheim went four games without a first-period goal in 2005, and the Rangers and Montreal Maroons went 0-for-the first 20 minutes in 1928.
The Rangers and Caps will set a record if they fail to score in the first period on Saturday. Both of the other series had first-period goals in Game 5; the Rangers got a goal by Frank Boucher in 1928 on the way to a Cup-winning 2-1 victory, while the Ducks and Devils erupted for four in the first period of Game 5 in 2003, a game New Jersey won 6-3.
Perfect no more -- For the second year in a row, a team that went through the regular season with a perfect record when leading after two periods was tripped up in the first round of the playoffs.
A year ago, Buffalo went 30-0-0 during the regular season when taking a lead into the third period only to lose two in the four playoff games in which it led after 40 minutes. This season, the Rangers were a perfect 29-0-0 when leading after 40 minutes during the regular season, but couldn't hold their first such advantage against Washington -- they blew a 3-0 third-period lead Wednesday night and lost 4-3 in overtime.
Through the first nine days of the postseason, the Rangers are the only team among the 22 that took a lead into the third period to lose the game. The Rangers also became the first team since the 2002 Montreal Canadiens to lose after owning a three-goal lead in the third period.
Missing in action -- If it seems like there are a few things in short supply from this year's playoffs … you're right.
We've gone nine days and 33 games in this year's playoffs without a penalty shot -- 2009 is the only year since 1993 that failed to produce at least one. We've also not seen a hat trick -- by this time last year there had already been three, and the playoffs finished with six. Since expansion, there has been at least one hat trick in every playoff year except 2001.
Until Wednesday night, the playoffs had also been without a shorthanded goal that wasn't also an empty-netter. Anaheim's Corey Perry became the first player this year to beat a goaltender while killing a penalty when he scored against Nashville 1:17 into the third period. The average number of shorthanded goals scored in the last 10 years is 14.6.
Getting better with age -- Anaheim's Teemu Selanne enters the weekend leading all playoff scorers with 5 goals in the Ducks' first four playoff games against Anaheim. Five goals in four postseason games would be remarkable for anyone -- let alone a 40-year-old.
If Selanne gets one more goal against Nashville, he'll set a personal high for a single playoff series. Selanne scored five times in seven games for the Ducks in a first-round series against Phoenix in 1997, and matched that performance for San Jose Sharks in a seven-game, second-round series against Colorado in 2002.
Still looking -- Montreal defenseman Hal Gill passed a milestone of sorts when he suited up for the Canadiens last Saturday in Game 2 of their series against Boston. Gill became only the second player in Stanley Cup history to play 100 or more playoff games without scoring a goal. Gill has managed just 6 assists in 102 postseason games.
If the Canadiens can make a long playoff run, Gill could surpass Craig Muni, whose 113 playoff games without a goal are the most of anyone in NHL history. Muni did have 17 assists in those 113 games, one less than Don Awrey, whose 18 assists are the most by any player who failed to score a playoff goal.
Besides a "0" in the "Goals" column, Gill, Muni and Awrey have something else in common -- they all own Stanley Cup rings. Gill was a member of the 2009 Pittsburgh Penguins' championship team, Awrey won Cups with Boston in 1970 and '72, and Muni was a member of Edmonton's title teams in 1988 and 1990.