Fireball engulfs racetrack in motorcycle crash in Spain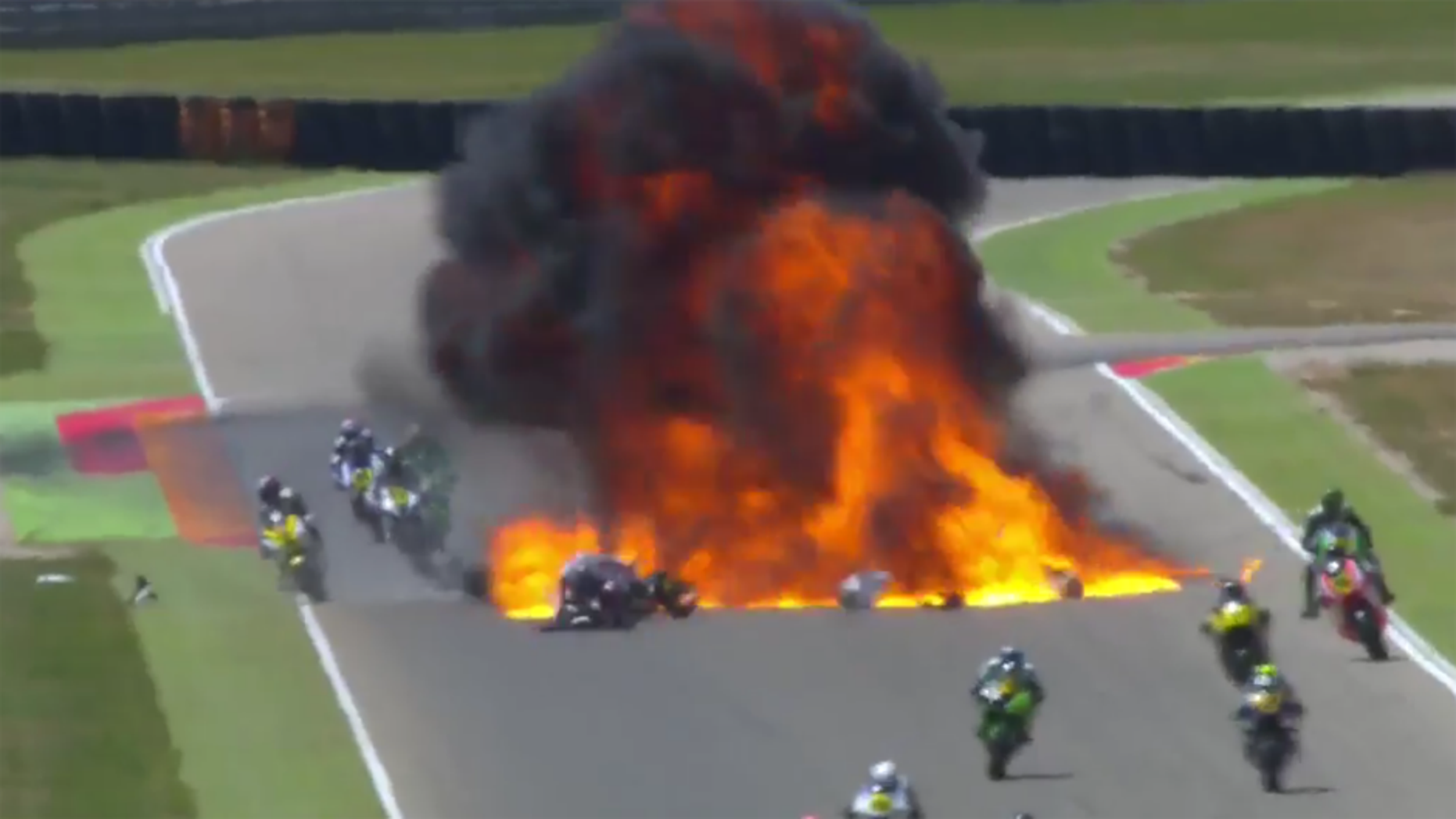 Four riders have been involved in a fiery motorcycle racing crash at the Motorland Aragon in Spain. There are no reports of any major injuries, and the race was reportedly restarted with all riders except for Xavi Cardelus - whose bike was toast.
The incident took place on the opening lap of the FIM CEV Repsol International Championship Moto 2 class on Sunday.
The incident begins when Cardelus loses control coming out of a turn. His bike flips across the track and the fuel tank becomes separated. Eventually, his fuel tank is hit by another rider, and a huge fireball engulfs the circuit.
The red flag was flown immediately.
Watch the full incident on YouTube. (incident occurs around 2 hours 59 minutes into the video)