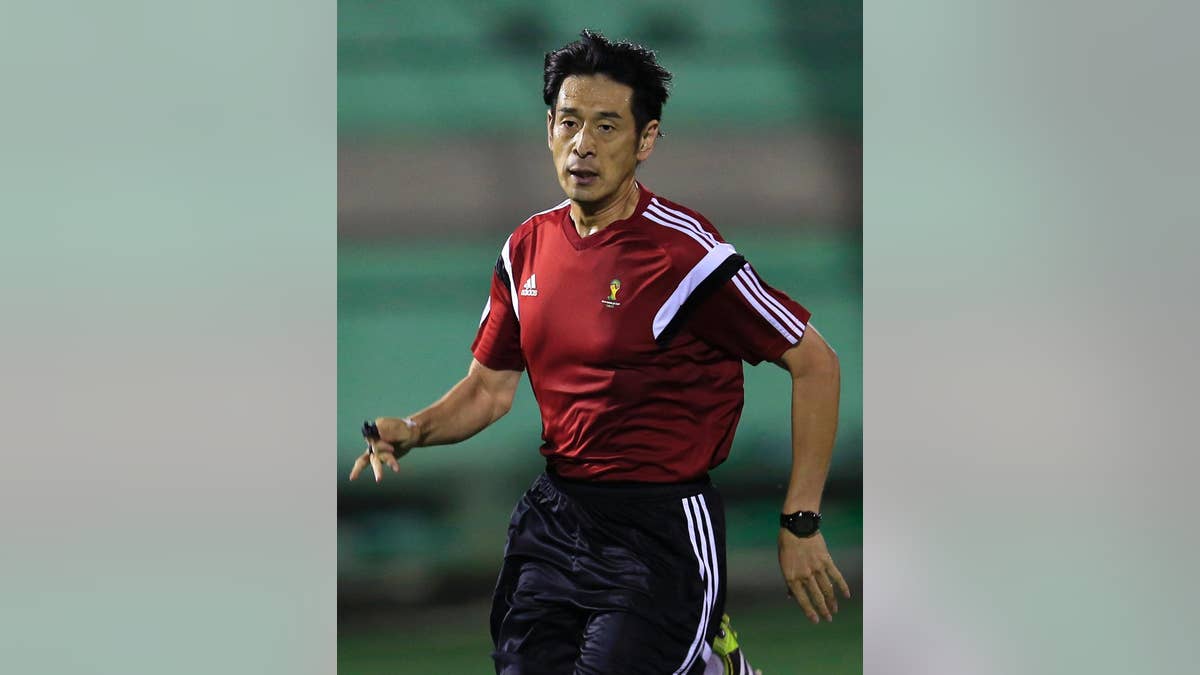 SAO PAULO – FIFA has selected Japanese referee Yuichi Nishimura to handle the opening game of the World Cup between Brazil and Croatia.
FIFA said Tuesday that Nishimura would be joined by compatriots Toru Sagara and Toshiyuki Nagi, who will be the assistant referees for the Group A game at the Itaquerao stadium in Sao Paulo on Thursday. Iran's lireza Faghani is the fourth official.
Of FIFA's 25 referees for Brazil, Nishimura is one of five that were retained from the World Cup in South Africa in 2010.
The 42-year-old Nishimura handled four games in South Africa, including Brazil's loss to the Netherlands in the quarterfinals. He sent off Brazil's Felipe Melo in that game for stamping on Arjen Robben as the Brazilians surrendered the lead to lose 2-1.