FIFA bans former VP Jack Warner for life over corruption charges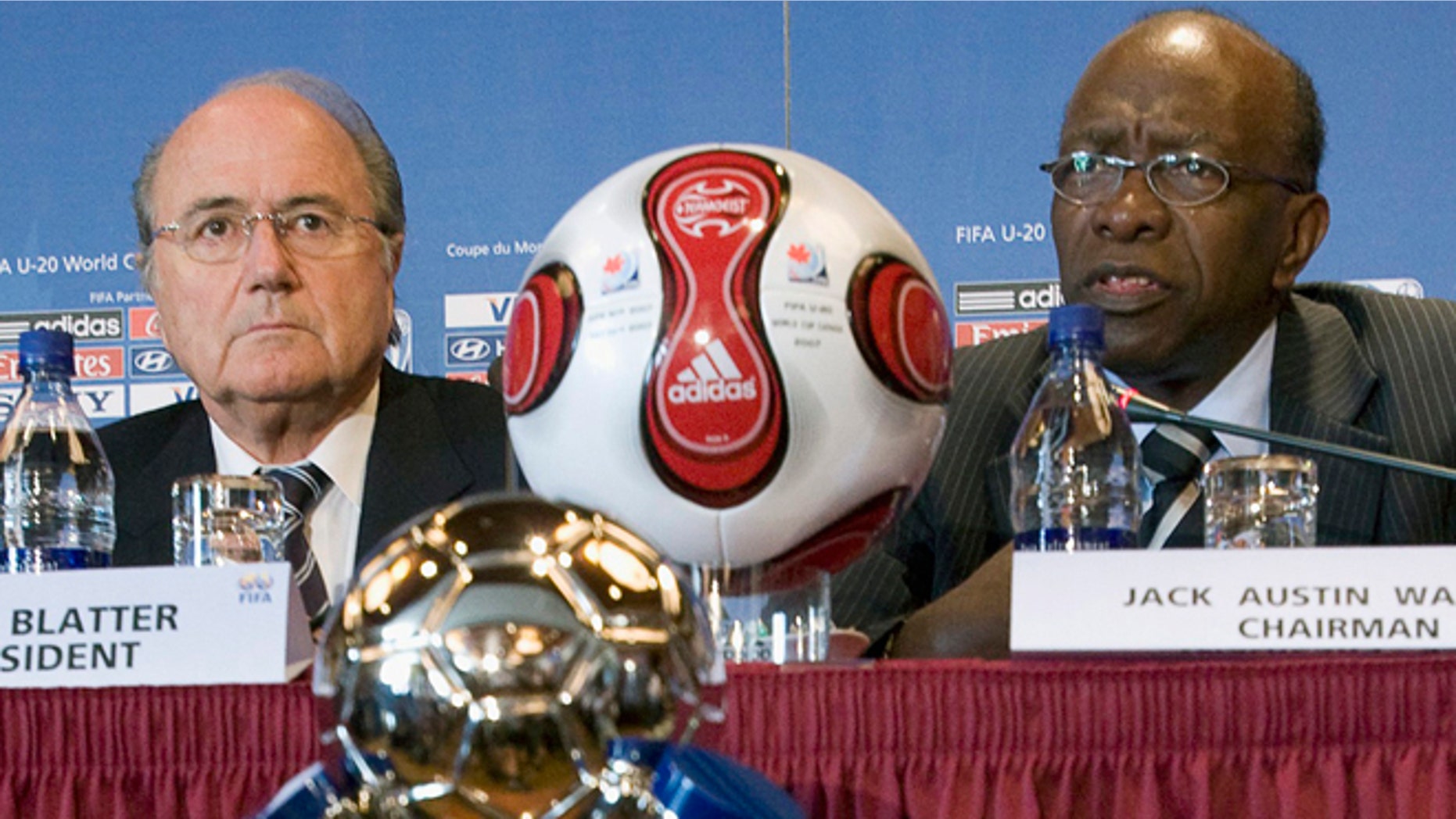 Associated Press – FIFA has banned former vice president Jack Warner for life over misconduct following an investigation into the bidding contest for the 2018 and 2022 World Cups.
The decision Tuesday by FIFA's ethics committee comes as Warner fights extradition from Trinidad on U.S. charges of racketeering, wire fraud and money laundering.
After being implicated in an earlier bribery scandal, Warner quit FIFA in 2011. The governing body said at the time that the "presumption of innocence is maintained."
But in Tuesday's ruling, FIFA said Warner "committed many and various acts of misconduct continuously and repeatedly during his time as an official in different high-ranking and influential positions at FIFA and CONCACAF."
FIFA said Warner was involved in the "offer, acceptance, and receipt of undisclosed and illegal payments."
The move comes a few days after Swiss prosecutors revealed that FIFA President Sepp Blatter is under criminal investigation and a week after the organization's general secretary Jerome Valcke was suspended from work pending an investigation by the FIFA ethics committee.
One of the contenders to become the group's next president, Chung Mong-joon of South Korea, called on Tuesday for an emergency task force to run FIFA during its leadership crisis.
Chung said soccer's governing body is in "total meltdown."
"Under such circumstances, FIFA and regional confederations should consider convening extraordinary sessions of their respective executive committee(s) as well as congress to set-up an emergency task force that will enable FIFA secretariat to function without interruption," Chung, a former vice president under Blatter, said in a statement.
Among Chung's potential rivals in February's election is UEFA President Michel Platini, who has been questioned as a witness over a payment from FIFA — one of the reasons Blatter was interrogated on Friday by Swiss authorities. Blatter and Platini denied wrongdoing as they await news from the FIFA ethics committee, which is looking into the case.
"FIFA is currently facing an unprecedented crisis," Chung said. "However, this is also an unprecedented opportunity to reform it. If all those who love football can bring their collective wisdom to bear on reforming FIFA, it will be possible to save and revitalize it."
Like us on Facebook