FIFA Addresses Soccer's Alleged Racism Problem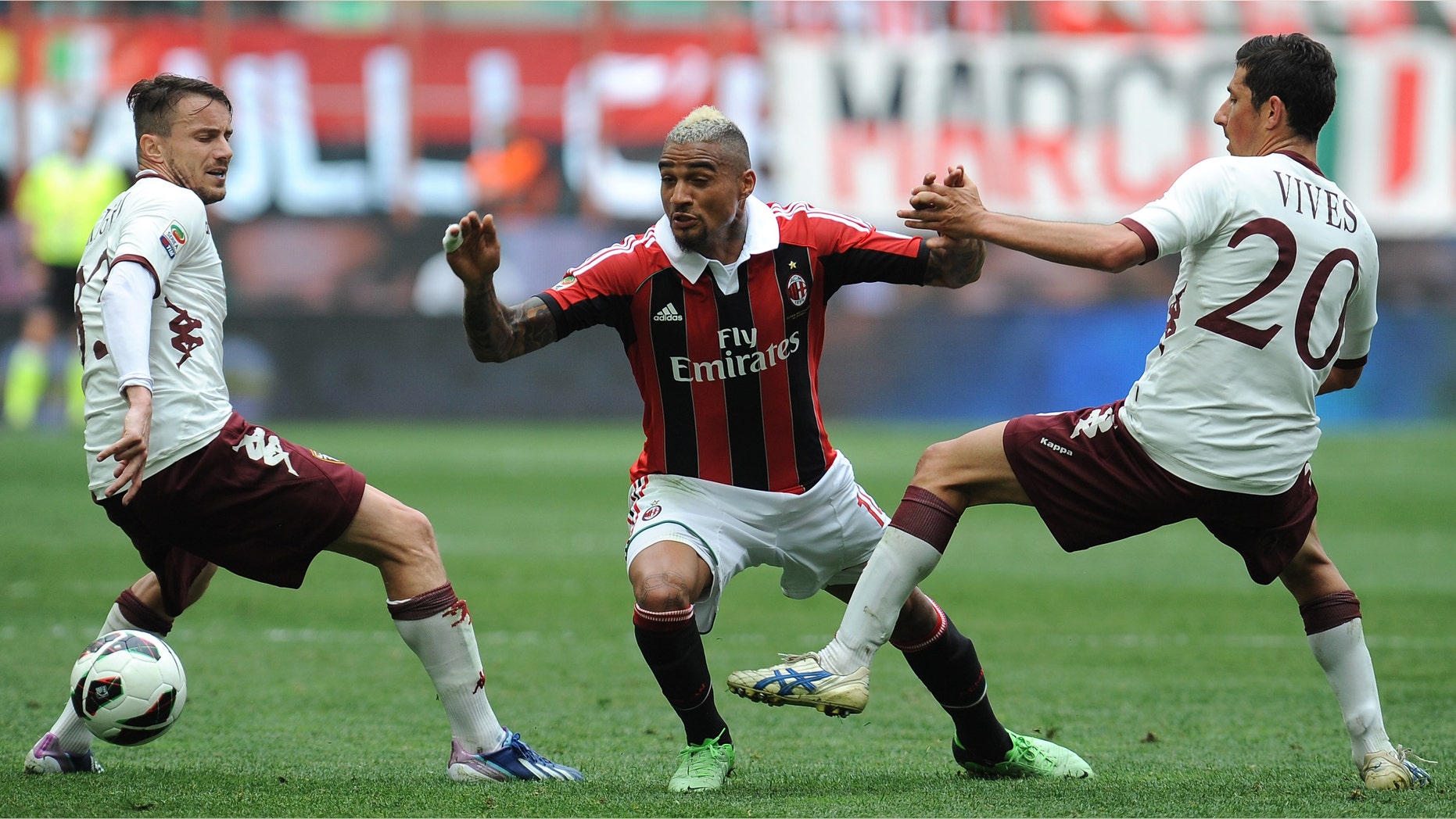 To those who accuse the sport of soccer of having a racism problem, the issue is finally being addressed.
FIFA is proposing tougher sanctions against teams whose players, officials or fans are found guilty of racist or discriminatory behavior.
Those punishments may include points deductions, expulsion from competitions or relegation.
The new FIFA Task Force Against Racism and Discrimination met for the first time this week following several racial abuse cases in recent years.
The group proposes a two-stage warning, ranging from fines and matches behind closed doors for minor offenses to more severe punishments such as points deductions or relegation for repeat offenders or more serious offenses.
FIFA also wants to have an official at stadiums to identify acts of discrimination. It wants countries and clubs to implement sanctions "in a harmonized way."
The draft resolution will be presented at the FIFA Congress at the end of the month.
Just last week outgoing Football Association [UK] chairman David Bernstein has joined FIFA's new anti-racism and discrimination task force.
Bernstein, who steps down from his role with the FA in July,
The group led by FIFA vice president Jeffrey Webb and includes AC Milan midfielder Kevin-Prince Boateng, who was abused by fans in Italy last year.  The opposing team's club was later fined.
In the past two years, Liverpool striker Luis Suarez and Chelsea defender John Terry have been given bans for using racist language toward opponents.
Terry, a Chelsea player, faced a trial in last year for allegedly making a racial slur during a match against Anton Ferdinand of the Queens Park Rangers.  He denied the charge and the courts cleared him.
Liverpool's Suarez, a Uruguayan player was suspended for eight games for making abusive remarks toward Patrice Evra, a black French Manchester United player.
Based on reporting by the The Associated Press.
Follow us on twitter.com/foxnewslatino
Like us at facebook.com/foxnewslatino