Fan won't stop interrupting McCaffrey interview with 'Heisman' chant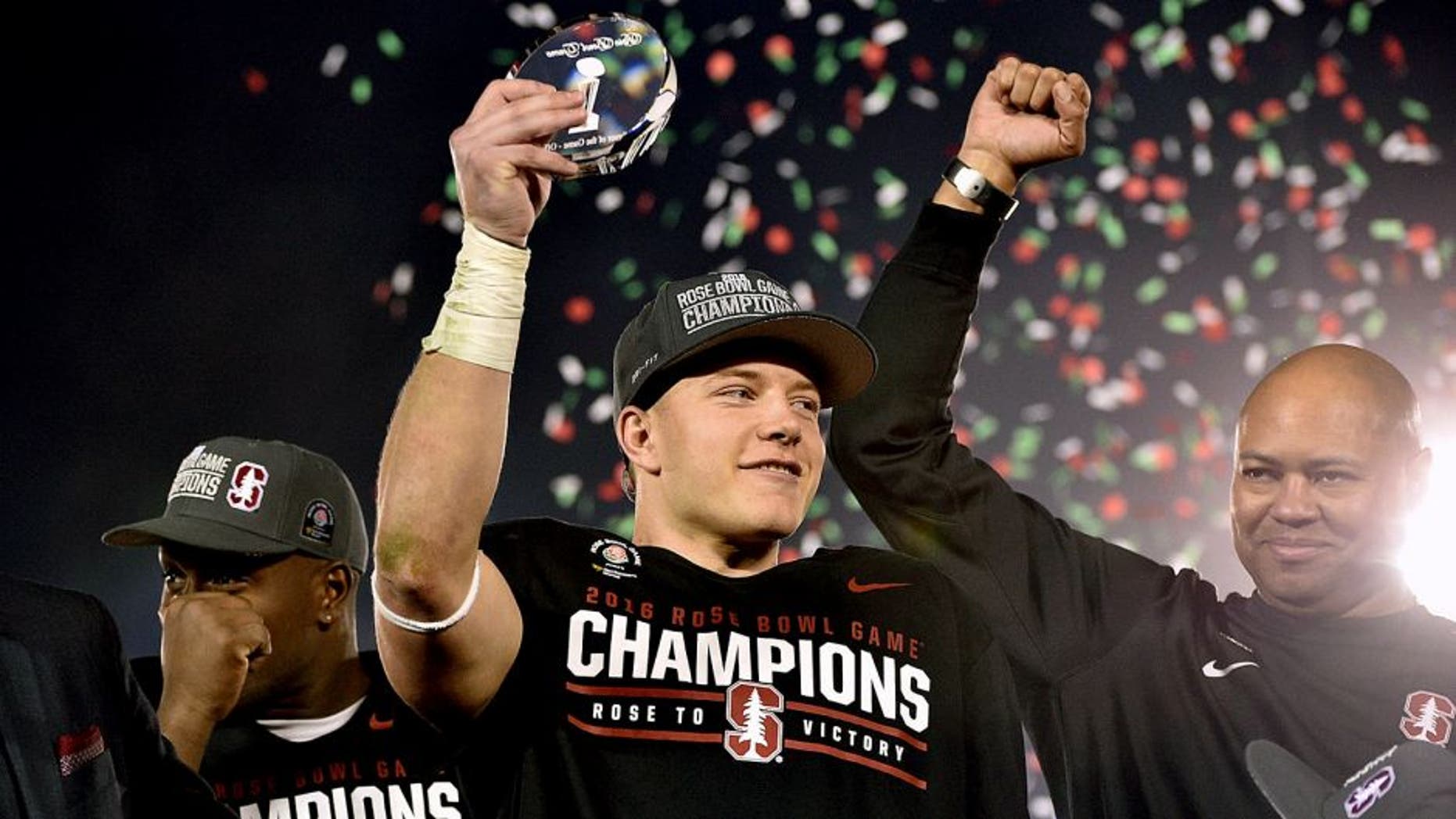 Stanford obliterated Iowa in the Rose Bowl on Friday, but chances are the only thing you're gonna remember about the postgame interview of Cardinal star Christian McCaffrey is a certain fan in the background who kept yelling "Heisman" on air.
McCaffrey, of course, finished second in Heisman voting to Alabama running back Derrick Henry last month.
The fan makes a few references to "Derrick Henry" himself, and also appears to be asking for a "revote"?
Unclear whether he changed anyone's mind.
Of course, the sophomore McCaffrey's Rose Bowl performance spoke for itself: 368 all-purpose yards (a Rose Bowl record), including 105 receiving yards, 172 rushing yards and 91 yards on kick returns.