Falcons part ways with two QBs in Rex Grossman and T.J. Yates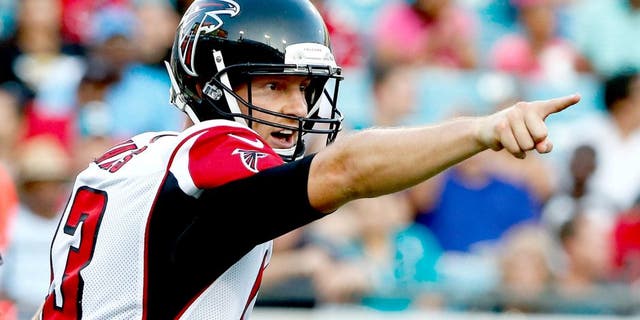 The Atlanta Falcons made plenty of big moves, but two of them that probably left fans a bit surprised both came at the quarterback position.
While the team signed veteran QB Rex Grossman to a one-year deal, it was a short-lived situation, as D. Orlando Ledbetter of AJC.com took to Twitter to break the news over the weekend.
It may actually be the other name in that tweet, QB T.J. Yates who's the bigger surprise. Yates was expected by many to be the backup in Atlanta in 2015, but apparently Sean Renfree just outplayed the duo when all was said and done.
(h/t @DOrlandoAJC)