EXCLUSIVE: Kahne Says He And Kyle Busch Are Cool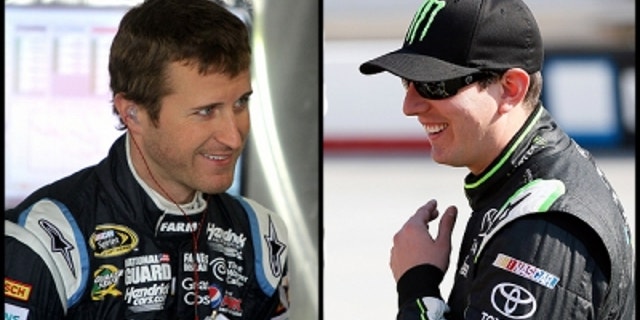 Despite three on-track incidents between them in just 11 NASCAR Sprint Cup races this season, Kasey Kahne told SPEED.com that he doesn't have a problem with Kyle Busch.
Busch turned Kahne at both restrictor-plate races earlier this year — once after Kahne checked up and once after Busch misjudged a move. Last Saturday night at Darlington Raceway, the two were battling for the lead when Busch washed up the track, nearly hitting Kahne, and Kahne spun around. Busch ended up sixth when a rear-tire lost air pressure in the closing laps, while Kahne finished 17th.
But prior to Saturday night's Sprint All-Star Race at Charlotte Motor Speedway, Kahne told SPEED.com that he and Busch talked things out and are OK going forward.
"Yes, it's over. I thought it was over before Darlington," said Kahne.
Kahne said Busch called him earlier in the week. "We talked about … it was just hard racing. We were both going for the lead."
Despite the three crashes, Kahne is sixth in the NASCAR Sprint Cup points standings, two positions ahead of Busch, with the season nearly one-third concluded.
Tom Jensen is the Editor in Chief of SPEED.com, Senior NASCAR Editor at RACER and a contributing Editor for TruckSeries.com. You can follow him online at twitter.com/tomjensen100.