Exclusive: Chase Elliott discusses his 2016 Sprint Cup Series paint scheme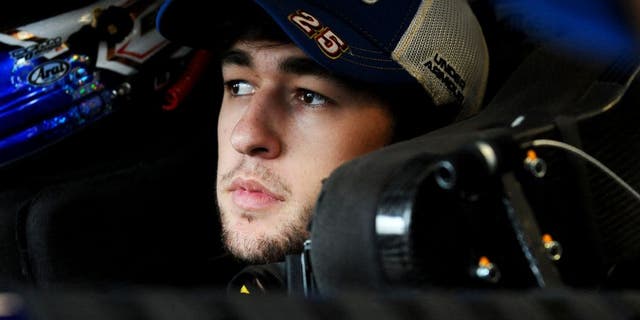 Chase Elliott is totally chill.
The second-generation driver is getting ready to move to the NASCAR Sprint Cup Series in 2016, where he'll take over one of the most coveted rides in all of motorsports: The iconic No. 24 Hendrick Motorsports Chevrolet.
Jeff Gordon has driven the No. 24 for HMS since the 1992 NAPA 500, Gordon's first Sprint Cup start, the final race of Richard Petty's career, and a race that Elliott's dad, Bill, won while at the same time narrowly losing the championship on bonus points to the late Alan Kulwicki.
That race was one of the most famous in NASCAR history, and now Elliott gets to take over for Gordon, the four-time Cup champion and third-most prolific winner in NASCAR history.
No pressure, right?
Actually, if Elliott feels any pressure, he doesn't show it. Already the youngest champion in NASCAR XFINITY Series history, Elliott has spent his whole life around race cars and most all of it getting ready to do what he's about to do.
So when he showed up at the FOX Sports studio Monday afternoon to unveil the paint scheme for the No. 24 NAPA Auto Parts Chevrolet SS that he'll run in 2016 Daytona 500, Elliott was relaxed and prepared.
"The car turned out really good and it looks cool," Elliott told FOXSports.com in an exclusive interview. "NAPA really was open to some of the ideas that I've had, and I feel like everybody worked really well on it and I'm excited to let everybody see it."
Elliott said he's not nervous about making the jump to the Cup level in 2016.
"I don't think it's all going to completely settle in until it's time to actually get started, before we get ready to go to Daytona," said Elliott. "At this point, I think everybody is so kind of clamped down on this year and trying to finish out the season strong, I haven't really let my mind wander too far ahead. I'm trying to keep that mindset."
And with good reason. With three races left in the NASCAR XFINITY Series season, Elliott is second in points, 27 markers behind leader Chris Buescher. That's a lot of points to make up in a short period of time, but Elliott wants a second championship before moving on to Sprint Cup.
"If I didn't think I could make that up, I might as well go home now, right?" Elliott said. "Absolutely, I think we can do it. Three races is still a lot of racing and so much can happen. It can go for you, it can go against you. It can go a bunch of different ways, but I feel like there's enough time to go get the job done, so there's no reason to quit now."
Spoken like a true racer.