Ex-Thunder guard Reggie Jackson trolls former team after Game 7 loss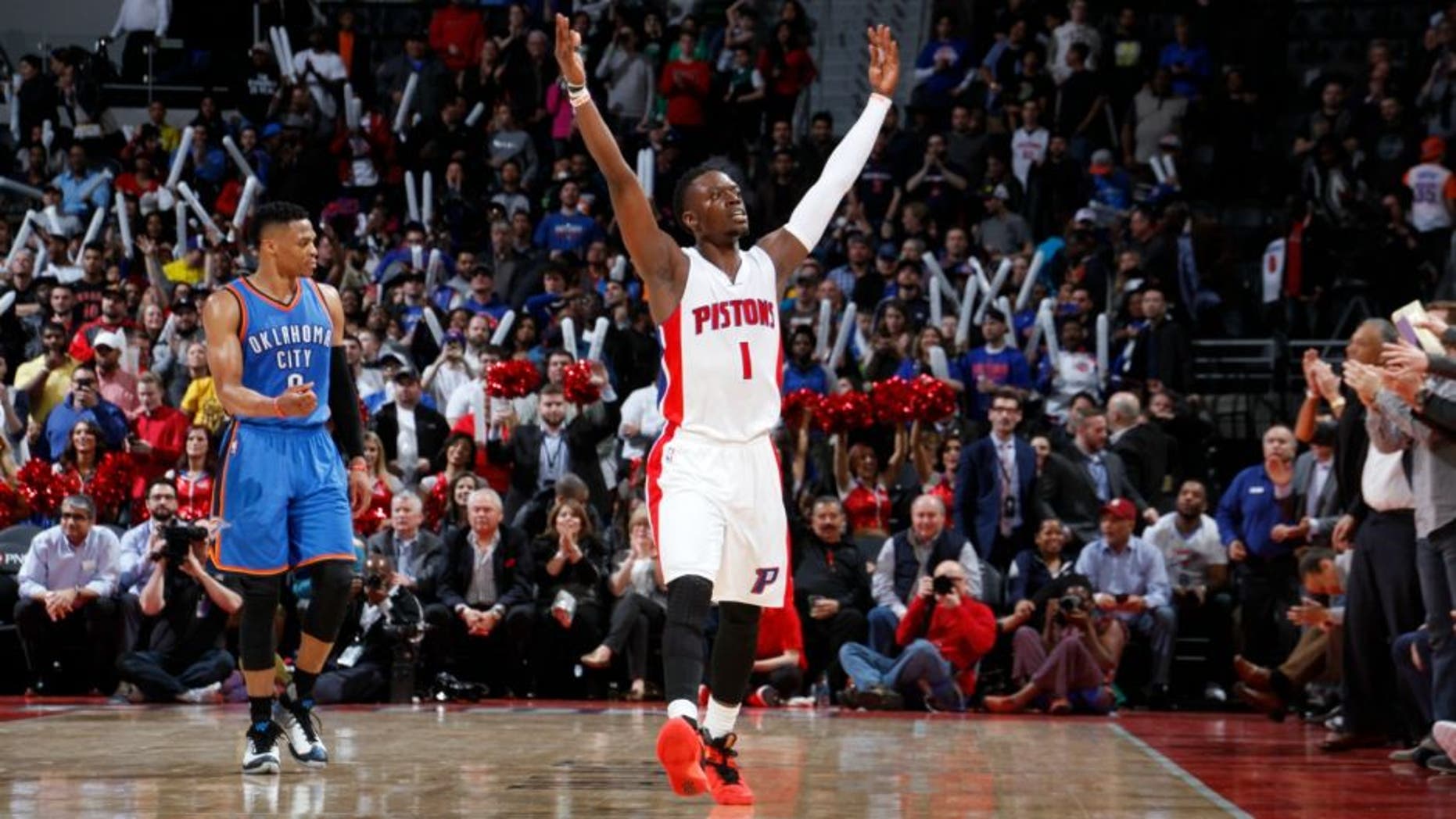 Reggie Jackson and the Oklahoma City Thunder didn't end on good terms.
After being traded from the Thunder to the Detroit Pistons last season, Jackson let the world know how happy he was to be leaving OKC:
Following the Thunder's Game 7 loss to the Golden State Warriors in the Western Conference finals, Jackson took a shot at his former team, tweeting out the smirking emoji:
What Jackson's basically saying: He's pleased that Kevin Durant, Russell Westbrook and the rest of his former teammates lost and won't be winning a ring without him, which would be the ultimate revenge and validate that they didn't need him (which they've suggested since his departure).
The budding rivalry between the Thunder and Detroit Pistons lives on.