Ex-Ohio State recruit says he left after Urban Meyer forgot who he was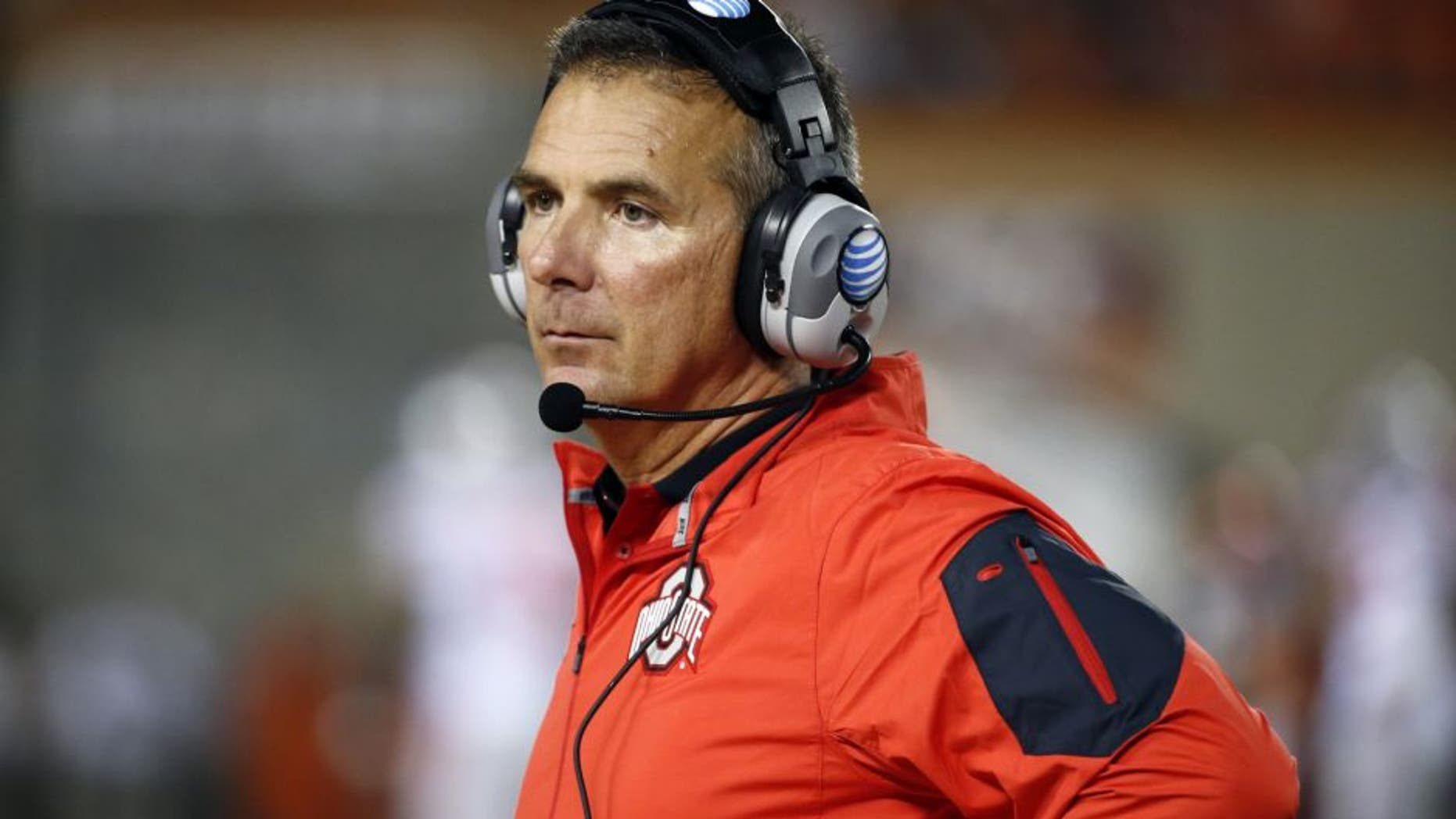 Former Ohio State recruit Bruce Judson, a four-star athlete, told SEC Country that he decommitted from the Buckeyes in October after head coach Urban Meyer forgot who he was.
Judson relayed the story to the outlet, saying he had been committed to Ohio State for seven months but felt his relationship with Meyer had fallen apart.
"Coach Meyer contacted me enough to get my commitment," Judson said. "Then once he got me, he told me make sure I keep calling him. But after a couple months, he just stopped talking to me.
"The rest of the staff stayed in touch, but I didn't get any love from coach Meyer. If I'm committed there, you should treat me how you treat the recruits that you still want."
Judson then described an interaction he had with Meyer that sealed the deal.
"Long story short, I was walking in the hallway about to go to the indoor field and work out. He was like, 'Hey.' I looked around. 'Come here.' He was like, 'How you doing, you like your visit?' I said, 'Yeah.' Then he's like, 'What up Richard LeCounte? Are you showing this guy (Judson) around?' I was like, 'Coach, I'm showing him around.' He asked me, 'Who are you?' I told him Bruce. He said, 'Oh, Bruce Judson from Florida. The speedy guy.' I was like, 'Yeah.' He said, 'I'm glad that you're on board and glad you got up here.' After that, I knew I was de-committing."
LeCounte, a four-star safety who committed to Georgia, told the outlet that the incident did occur but added that he thought Meyer might have been joking or pretended not to recognize him because of the dark-blue shirt -- Michigan colors -- Judson was wearing. But it wasn't a laughing matter for Judson, who has received offers from some of the biggest programs in the country -- including Alabama, Auburn, Florida and Miami.
"We had met face-to-face before at a satellite camp," Judson said, "so he should have known who I was, especially with me being a commit."