Ex-Cowboys linebacker Rolando McClain arrested, faces drug, firearm charges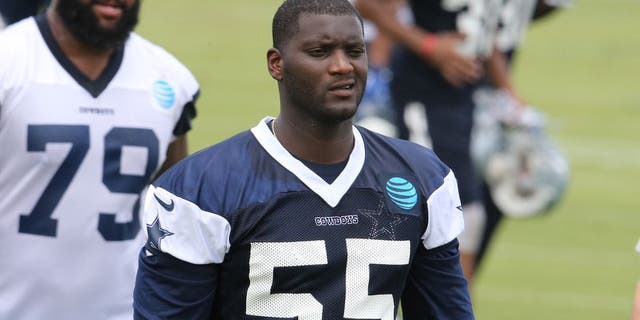 Former Dallas Cowboys linebacker Rolando McClain, who had been suspended indefinitely by the NFL last season, was arrested in Hartselle, Ala., Friday and faces firearm and drug charges.
According to the Decatur (Ala.) Daily, citing the Hartselle Police Department, officers pulled over McClain for a window tint violation and smelled marijuana. He was charged with second-degree possession of marijuana, carrying a firearm without a permit and a misdemeanor equipment violation for the windows. He was being held in Morgan County jail on $2,000 bail.
McClain, 26, was the eighth overall pick in the 2010 draft and played three seasons for the Raiders before signing with the Ravens, retiring and sitting out the 2013 season. He signed with the Cowboys in 2014 and started 23 games for them over two seasons before he was suspended for the first 10 games of 2016 and then given the indefinite suspension for another violation of the leagues substance abuse policy later in the season.
McClain is currently a free agent, and this latest incident isnt going to improve his chances of getting another opportunity to revive his career.