Ex-Cowboys DE Greg Hardy avoids jail in drug case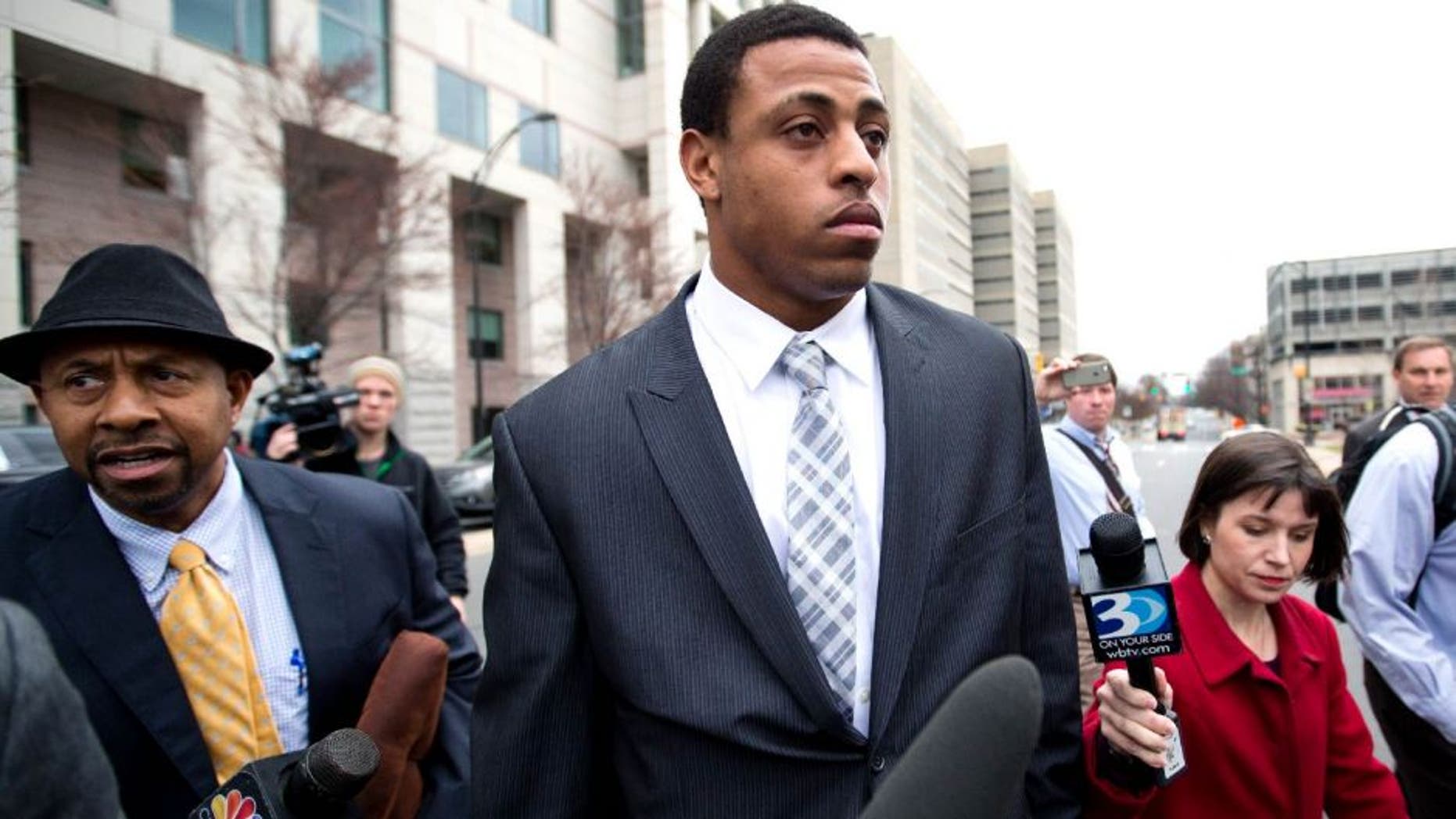 Greg Hardy will not receive jail time in his Dallas drug case, with the former NFL star agreeing to a plea deal Friday reducing the felony possession charge to a misdemeanor, the Dallas County Court Clerk's office told FOXSports.com.
Hardy will receive two years' probation and fines, TMZ Sports reports. He was arrested in September 2016 after police found less than a gram of cocaine on him during a traffic stop. He didn't play in the NFL last year after the Cowboys chose not to re-sign him following a single season in Dallas.
A former Pro Bowl defensive end, Hardy had his Carolina Panthers career cut short by domestic violence charges that resulted in an almost season-long suspension in 2014, plus a four-game ban the following year.
Hardy, 28, has spent the past few months at the American Top Team gym training to pursue an MMA career and committed to a spring football league to showcase players trying to get back into the NFL. He said he's been sober for "a while" during an appearance on "The MMA Hour" podcast this week, and said he's starting drug rehab and anger management classes this month.
"It feels like I did this to me, and it sucks," Hardy said. "I was where I needed to be, I had everything that I wanted, and the normal story is, 'Man, somebody took it away,' and I don't have that. I took it away from myself. Now I'm nobody. I'm nowhere. I'm just in the middle of where I put myself."