Eric Berry returns Cam Newton INT for TD after making seven Panthers miss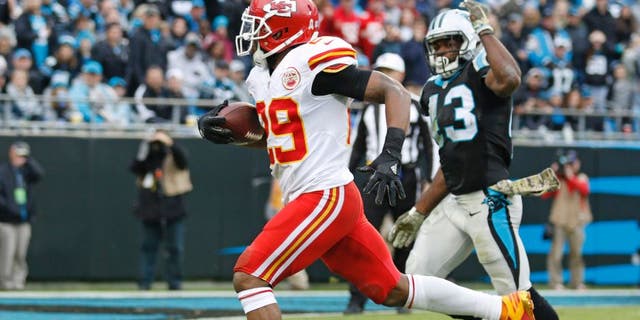 Eric Berry returned to the field last season after battling cancer in 2014. He earned Comeback Player of the Year and put together a stellar Pro Bowl season. His outstanding play has carried over into 2016.
On Sunday against the Panthers, he picked off Cam Newton and ran it back for a touchdown on what was arguably the best pick-six of the season. He made seven Panthers miss -- including Newton -- on his way to the end zone, pulling the Chiefs to within three points after the two-point conversion.
The Chiefs would go on to beat the Panthers 20-17 after scoring 17 points in the fourth quarter, capped off by a game-winning field goal by Cairo Santos. Berry's pick-six was the biggest play of the game and is the reason Kansas City got the win.