England striker Danny Welbeck absent from open training session ahead of first World Cup game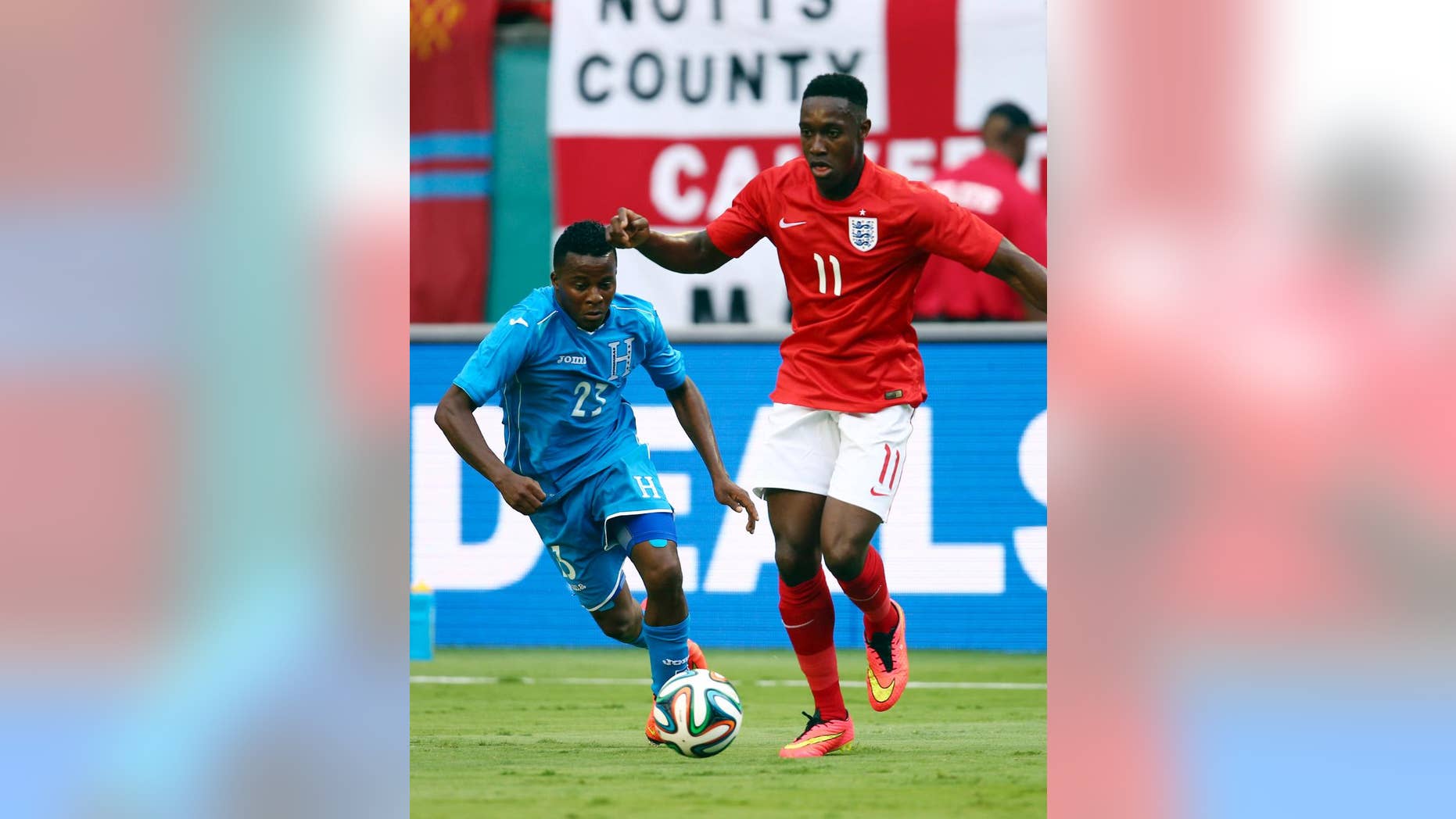 RIO DE JANEIRO – Danny Welbeck was missing from the opening section of England's World Cup training session on Wednesday after being reported to have an injury.
The striker limped out of training on Tuesday according to British media reports which the Football Association is not denying.
Midfielder Alex Oxlade-Chamberlain was also missing from the open 15 minutes of training as he recovers from a right knee injury.
Oxlade-Chamberlain has already been ruled out of England's World Cup opener on Saturday against Italy in Manaus.