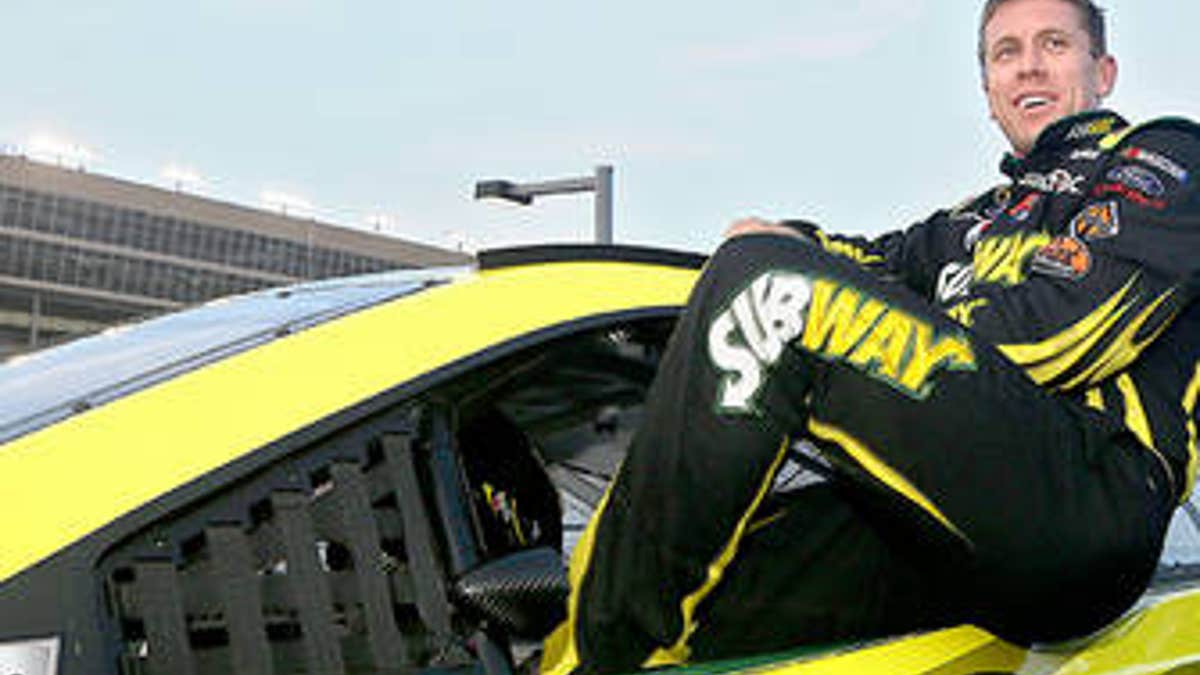 HAMPTON, Ga. – Carl Edwards, who will start second in Sunday's AdvoCare 500, slapped the wall during the second Sprint Cup practice Saturday at Atlanta Motor Speedway.
Edwards, who posted the fastest time of 30.224 seconds (183.430 mph), ran 18 laps before the mishap.
"I just got a little loose into (Turn) 1 and touched the wall," Edwards said. "It'll need a little work. I don't think it bent anything, just the sheet metal."
After the run, Edwards reported his car, was "a little better around the bottom, a little freer up top -- obviously on entry there. It goes a little slower in (Turn) 2."
The team checked out the car, and Edwards completed 18 more laps before the end of practice.
Edwards has three victories at AMS, the most recent in 2008.