Eddie Lacy engages in playful trash talk with ex-Packers teammate ahead of Week 1 matchup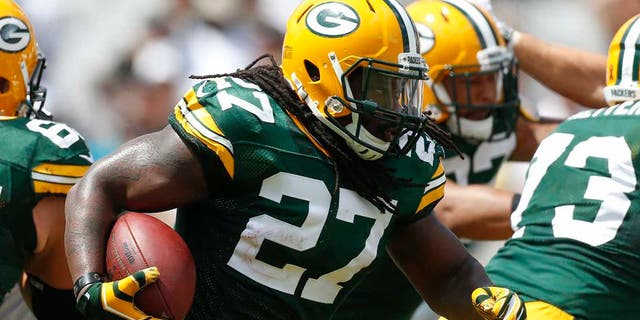 NEWYou can now listen to Fox News articles!
Seattle Seahawks running back Eddie Lacy is ready to play the Green Bay Packers in Week 1, and his ex-teammates are ready to hit him. At least, that's the takeaway from this bit of Twitter trash talk on Tuesday.
We can assume this is playful trash talk, and not just because one guy is named Ha Ha. But you know Lacy's ready to prove the Packers wrong for letting him go, and his buddies in Green Bay probablycan relate to theway Everson Griffen feels about Adrian Peterson leaving Minnesota.
"It's hard to see him go, but at the same time, it's going to be fun going out there and finally being able to go hit him," the Vikings defensive end told reporters Tuesday. "We always talked about it. You were never able to touch him in practice."