Earnhardt on running Daytona 500 again: Well, you never say never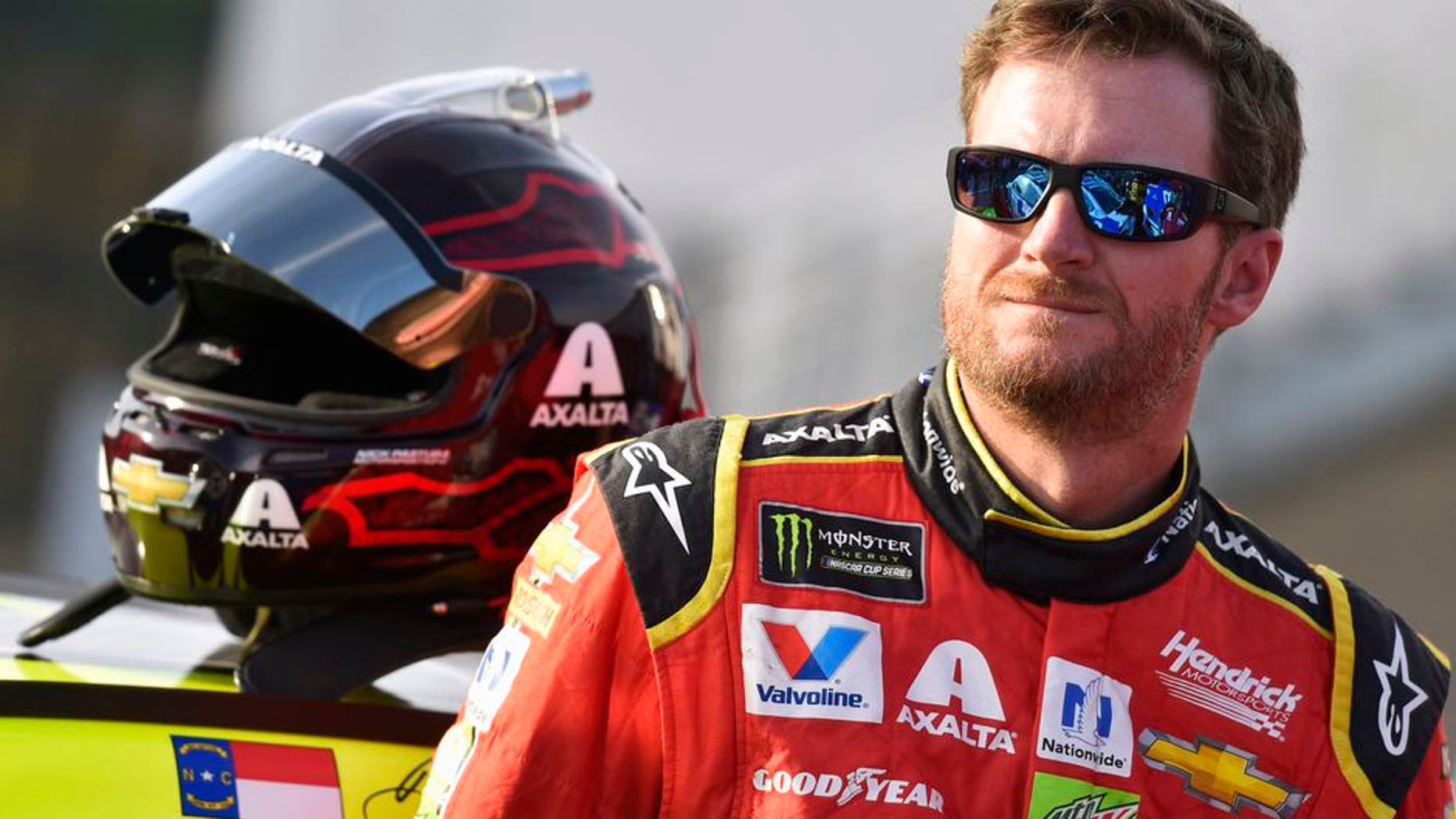 As every NASCAR fan knows, this is Dale Earnhardt Jr.s final season as a full-time driver in the Monster Energy NASCAR Cup Series. But that doesnt mean hes totally finished with driving.
Earnhardt already has said hell run a couple of NASCAR XFINITY Series races for the JR Motorsports team he and sister Kelley Earnhardt Miller own. But Friday afternoon at Sonoma Raceway, Earnhardt dropped a significant bombshell: Hed be open to running the Daytona 500 after this year.
Well, you never say never, Earnhardt said when asked about Daytona. Im just retiring from full-time racing. Im going to run some XFINITY races next year. I don't know that I won't ever run the Daytona 500 again if the right deal comes along.
That certainly would create some interesting possibilities, especially depending on what rides might be available to him.
Itll be pretty weird, I think, to come back to the 500, he said. Im going to go to the 500 whether I have any work to do or not. So itll be pretty weird to be there and not race.
And while Earnhardt didnt elaborate much more about Daytona, he made it clear he intends to keep busy in NASCAR.
Im not retiring from work, said Earnhardt. I want to keep seeking out opportunities to make a living and make money and be relevant and be of value to my partners.
I want to be a part of the sport and not just as an owner in the XFINITY Series. I want to be a valuable asset to the growth of the sport and continue to help raise the bar and raise awareness of the sport and promote the sport as much as I can.