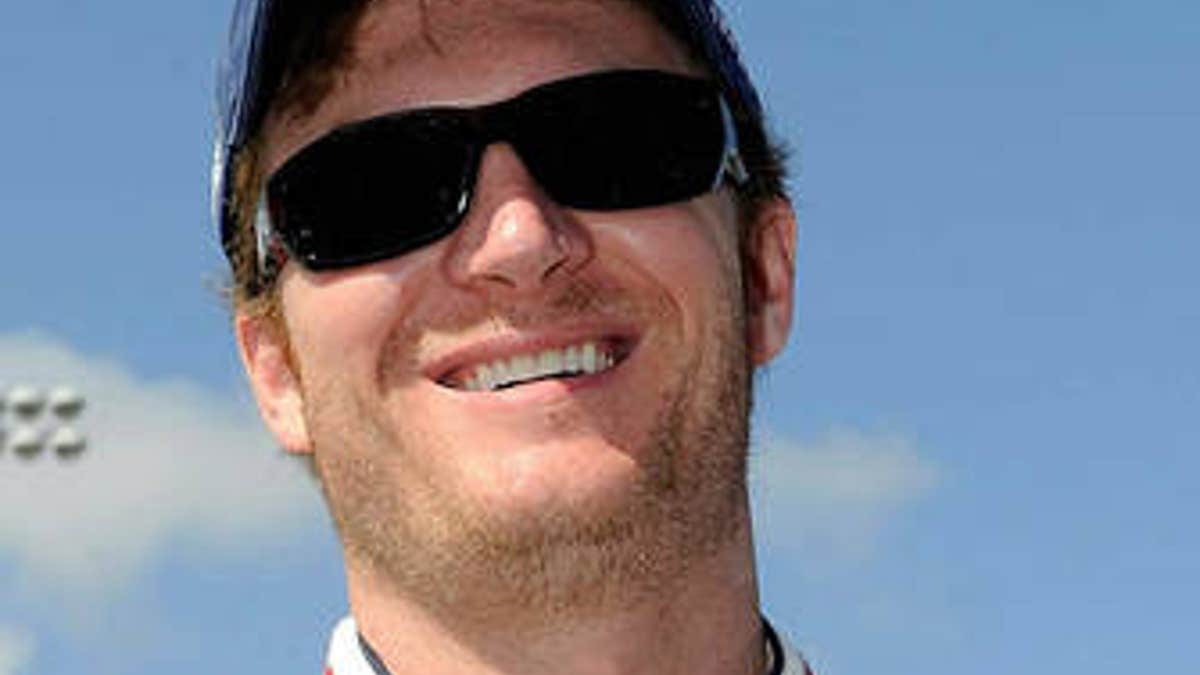 Dale Earnhardt Jr. is still No. 1 to NASCAR fans.
On Thursday, he earned the National Motorsports Press Association Hamburger Helper Most Popular Driver Award for the eighth consecutive time.
The award is annually voted on by fans, with this year featuring eliminations and the narrowing of the field to the top vote-getters once the Chase for the Sprint Cup began. Earnhardt Jr. joins Bill Elliott as the only drivers to win the award at least eight consecutive years.
Earnhardt Jr. was presented the award Thursday in Las Vegas.
Fans cast more than 1.5 million total votes throughout the 2010 campaign, voting up to once per day for their favorite driver. Earnhardt beat out nine other finalists (in alphabetical order): Kyle Busch, Carl Edwards, Jeff Gordon, Kevin Harvick, Jimmie Johnson, Kasey Kahne, Matt Kenseth, Bobby Labonte and Tony Stewart.
"It was pretty cool to hear that I was eight in a row just like Bill," Earnhardt Jr. said. "I've enjoyed winning it - my fan base has stayed strong. It's become an important honor each year for me. I'm glad that fans still feel their support for me. I appreciate their dedication and loyalty."
Elliott holds the record for consecutive Most Popular Driver wins with 10, and he also holds the record for total wins with 16. He removed himself from voting after earning the honor the 16th time.