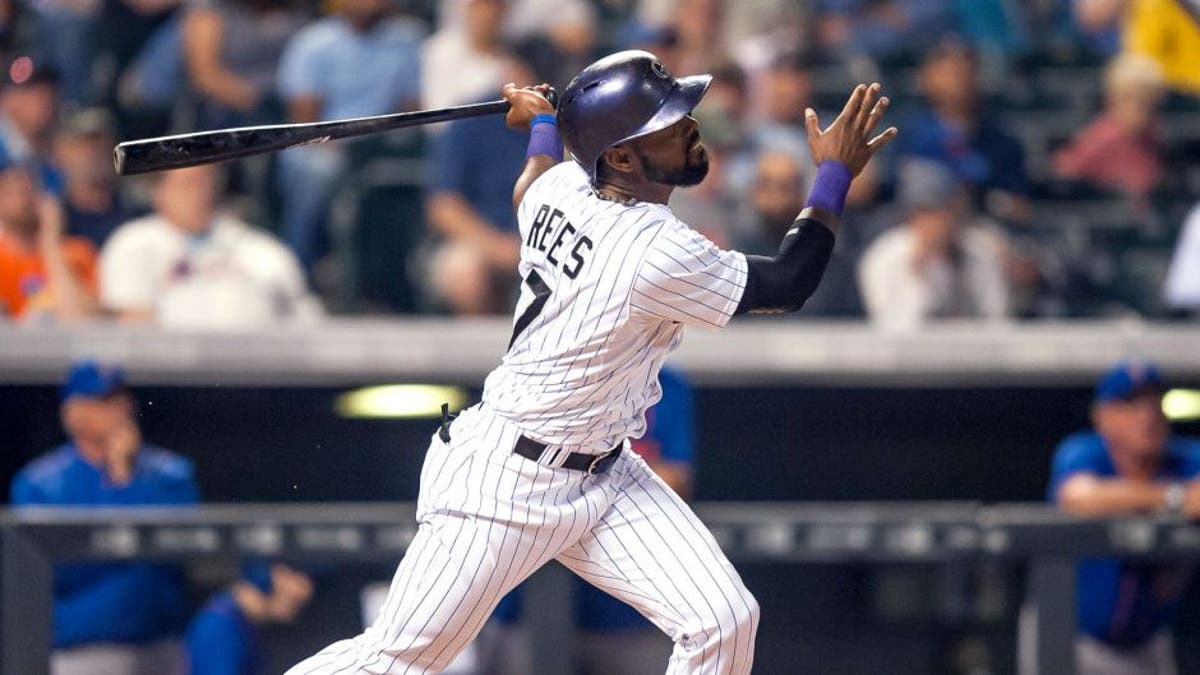 Not long after he touched down in Colorado after being sent to the Rockies in a trade-deadline deal that sent Troy Tulowitzki to the Blue Jays, Jose Reyes has delicately expressed his desire to make his stay in Colorado a short one.
His sentiments became more direct over the weekend, and now Reyes' opinions on being a member of the Rockies are unmistakable.
"I'm at the point in my career that I want to win," Reyes told the Denver Post. "I say it over and over. I want to win. I don't want to spend the rest of my career on a last-place team. That's not the kind of player I feel like I am."
Amid another disappointing season, the Rockies are dead-last in the NL West and currently don't have the talent in place to be in a good position to turn things around next season.
"We'll see what happens here," said Reyes, who is now 32 and in his 13th major-league season. "But in the next couple years, I don't want to waste my time like that."
As Reyes' current club is mired in last place in the NL West with a 49-73 record, his former club is the talk of the AL East, currently battling with the New York Yankees for first place in the division. The Blue Jays hold a half-game lead on the Yankees with a 69-55 record heading into Monday's action.
"You come from a ballclub that was competing for a spot in the playoffs. And you come to a club in last place. You think about that," Reyes said.
Reyes has reportedly cleared waivers, and can be traded by the Rockies to any team if they so choose. If the veteran shortstop isn't traded during the season, rampant trade rumors are guaranteed to surround him in the offseason.
"I don't have to prove myself to anyone," he said. "People know what I'm capable of. I've spent a long time in this game. My numbers are down. Stolen bases, triples, whatever. But I'm 32 years old. If there's some part of my game I need to change, it's to stay healthy. Just stay on the field. At this point in my career, I have to be smart."
(h/t Denver Post)