Dwight Freeney takes pass-rushing prowess to Falcons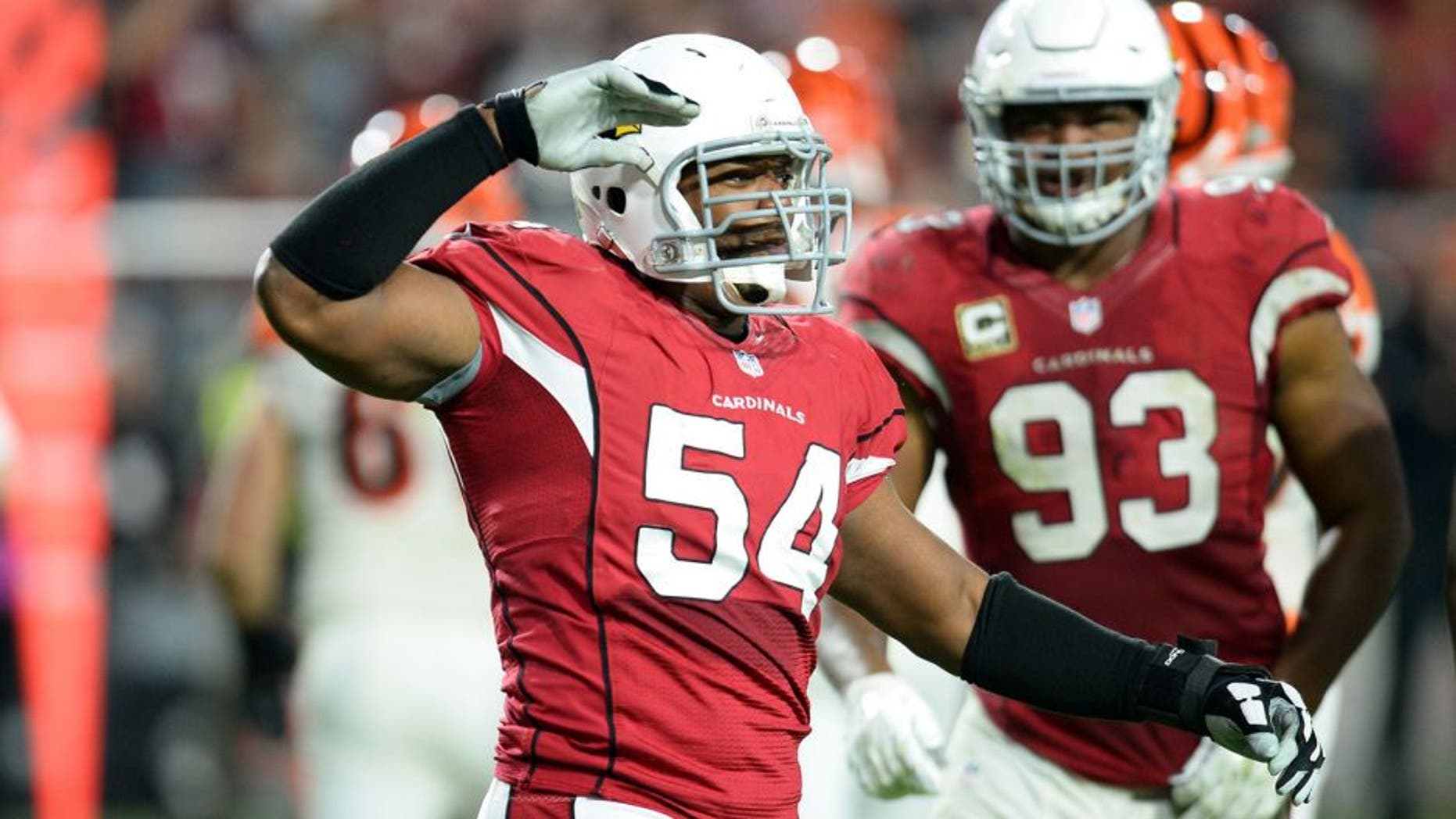 FLOWERY BRANCH, Ga. -- The Atlanta Falcons attempted to address their persistent pass-rush problem on Tuesday by agreeing to terms on a deal with free-agent linebacker Dwight Freeney.
Freeney, 36, had eight sacks in 11 games with Arizona in 2015 and was a key addition to the Cardinals defense despite not signing until after the season has already begun. He'll give the Falcons the established pass-rush leader the team has lacked since John Abraham's final season with Atlanta in 2012.
The Falcons were last in the league with only 19 sacks last season. They have ranked no higher than 28th in sacks since 2012.
Freeney has used his spin move to compile 119 sacks, including 107 in 11 seasons with the Colts. He set a career high and led the NFL with 16 sacks for Indianapolis in 2004.
He is a three-time All-Pro selection and seven-time Pro Bowler.
The Falcons were Freeney's choice over Cincinnati. He visited both teams in May.
He was strictly a pass-rush specialist with Arizona last season and is expected to play a similar role with Atlanta.
Freeney's 47 forced fumbles rank third in NFL history, according to STATS LLC. He led the Cardinals with three forced fumbles last season. Beasley's two forced fumbles led the Falcons.
Terms of the agreement were not immediately available. With the move, the Falcons reached the 90-player roster limit.