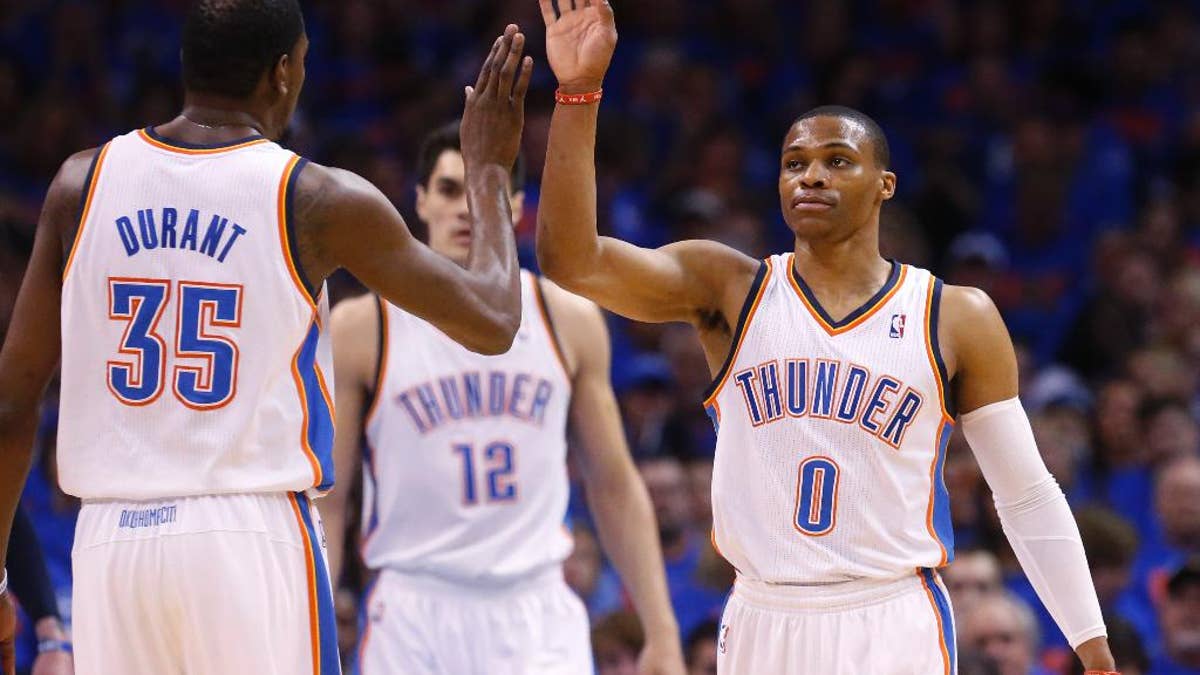 OKLAHOMA CITY – Kevin Durant scored 33 points, Russell Westbrook had a triple-double, and the Oklahoma City Thunder beat the Memphis Grizzlies 120-109 on Saturday night in Game 7 of their first-round Western Conference playoff series.
Westbrook had 27 points, 16 assists and 10 rebounds. His assist total tied the franchise record for a playoff game set in 1987 by Nate McMillan when the team was still in Seattle.
The gritty Grizzlies, playing without leading scorer Zach Randolph because of a suspension, led by 11 points in the first half before the Thunder overwhelmed them and shot 66 percent after the break.
Marc Gasol led Memphis with 24 points. Grizzlies point guard Mike Conley had 20 points and nine assists while playing with a strained right hamstring.