Dunn, Jones highlight Wolves' Summer League roster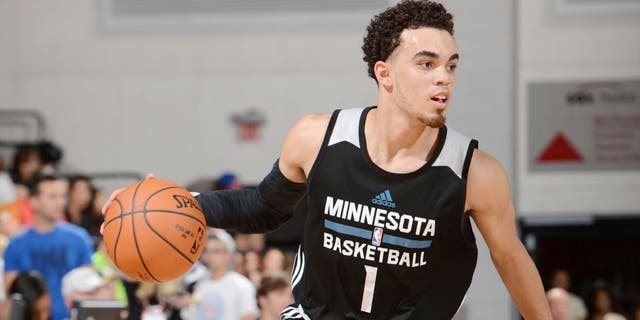 NEWYou can now listen to Fox News articles!
A pair of point guards drafted in the first round highlights the Minnesota Timberwolves' roster for this year's NBA Summer League.
Making his debut will be Kris Dunn, taken by Minnesota with the No. 5 overall pick. He'll be joined in the backcourt by Tyus Jones, who was selected in last year's first round before being traded to the Wolves. Jones played in four Summer League games in 2015, averaging 24.3 minutes, 7.8 points, 2.0 rebounds and 2.0 assists per game.
One other current Timberwolves player, forward Adreian Payne, is also on the roster. Jones also played last summer for the Wolves, averaging 30.8 minutes, 14.2 points and 8.4 rebounds per game.
Minnesota will be participating in the Las Vegas Summer League, which runs from July 8-18.
Here is Minnesota's complete roster: