Ducks warn Panthers about the dangers of a 31-0 halftime lead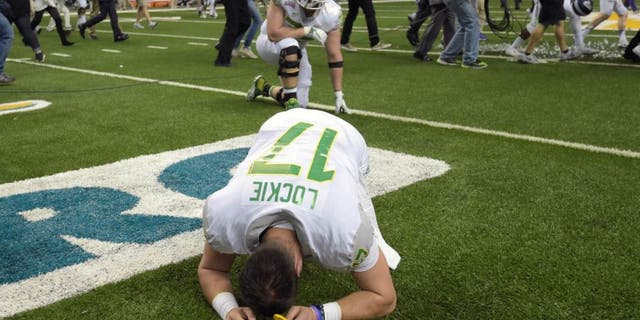 NEWYou can now listen to Fox News articles!
The Carolina Panthers came out in the first half of the NFC Divisional Round and absolutely smoked the Seattle Seahawks to the tune of 31-0.
While a 31-point should be incredibly safe, the Oregon Ducks know something about losing a lead of that size.
Oregon offensive lineman Tyler Johnstone took to Twitter to warn the Panthers about the dangers of having a 31-0 halftime lead.
In the Alamo Bowl against TCU on Jan. 2, the Ducks took a 31-0 lead into halftime. However, the Ducks came out flat and the Horned Frogs turned on the jets. In the end, TCU beat Oregon 47-41 in triple overtime.
The message here is clear for the Panthers: Don't pull an Oregon.