Draymond Green explains how his Finals suspension in 2016 woke me up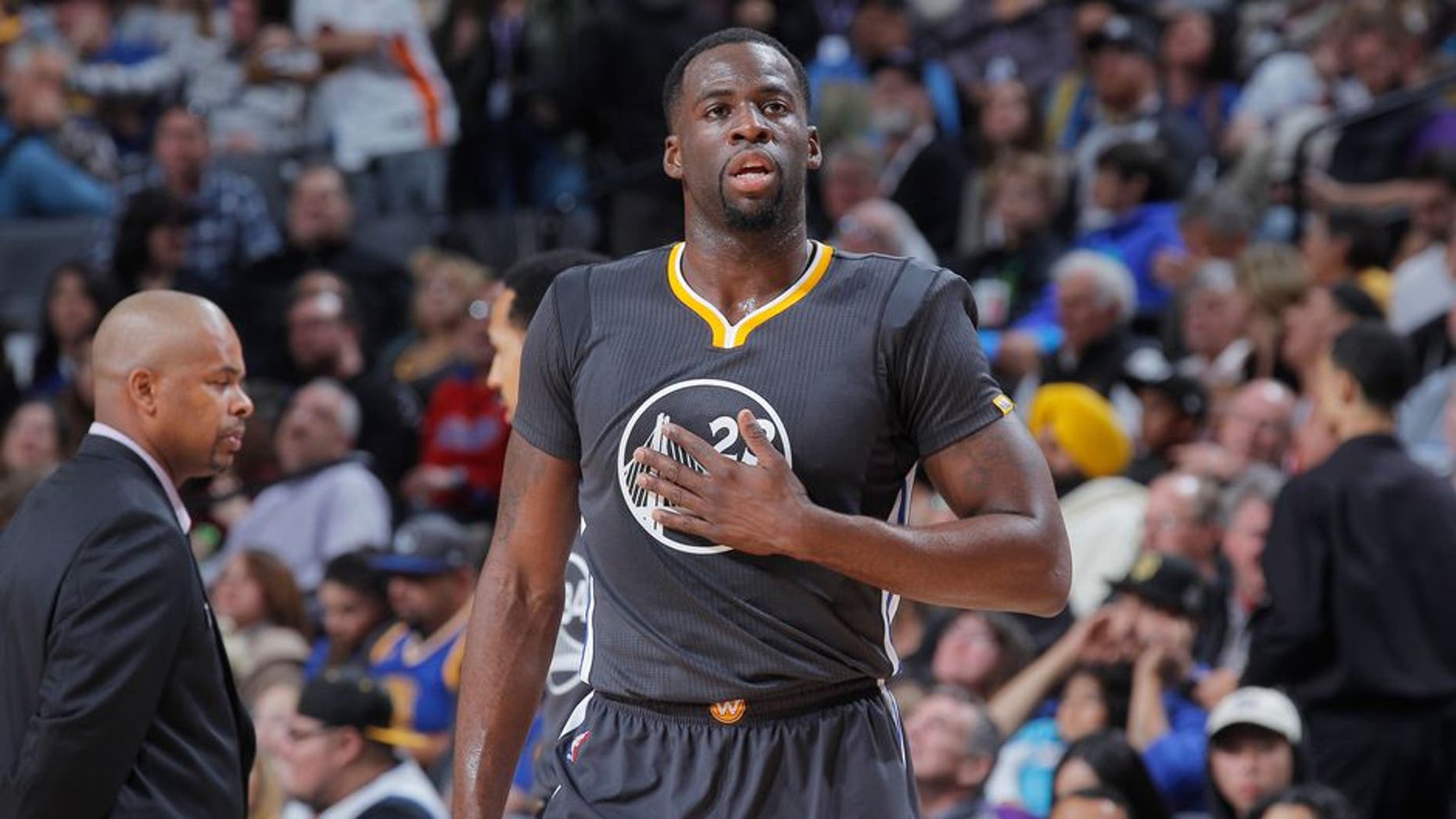 The Golden State Warriors were putting the finishing touches on their Game 4 victory in last years Finals when Draymond Green committed the act that he now says woke him up.
Green got tangled up with LeBron James, who infamously stepped over the versatile yet combustible power forward. Green immediately swiped at James in the groin area, setting off a scuffle between the two stars. The act eventually led the NBA to suspend Green for Game 5, and the Cavs took full advantage as they won that game and laid the groundwork for the greatest comeback in Finals history.
Fast-forward almost a year, and the Warriors and Cavs are back in the Finals, meeting on the NBAs biggest stage for the third consecutive year. And Green still hasnt forgotten the suspension and what it eventually cost the Warriors.
Ill never forget that night, Green told USA Today. Thats a big night in my life. Its something that changed me. Its something that woke me up. Its something that taught me a lot, so I appreciate it. Im not one of those guys whos like bitter that something bad happens to me. I use it, take the lesson from it, and move on.
You go through certain things in life, and you grow. You learn to appreciate different things. You just really learn from mistakes that you made. I think the most important thing is just growth, in (and of) itself, and just understanding whats in front of you. Never making the same mistakes twice.
Green has heeded his own advice, drastically cutting down on his technical and flagrant fouls entering this years Finals compared to last year. Golden State took an impressive step toward its second title in three years by blowing out the Cavs in Game 1. Will Green continue to keep his cool along the way?