Draymond Green challenges Charles Barkley to punch him in the face or 'shut up'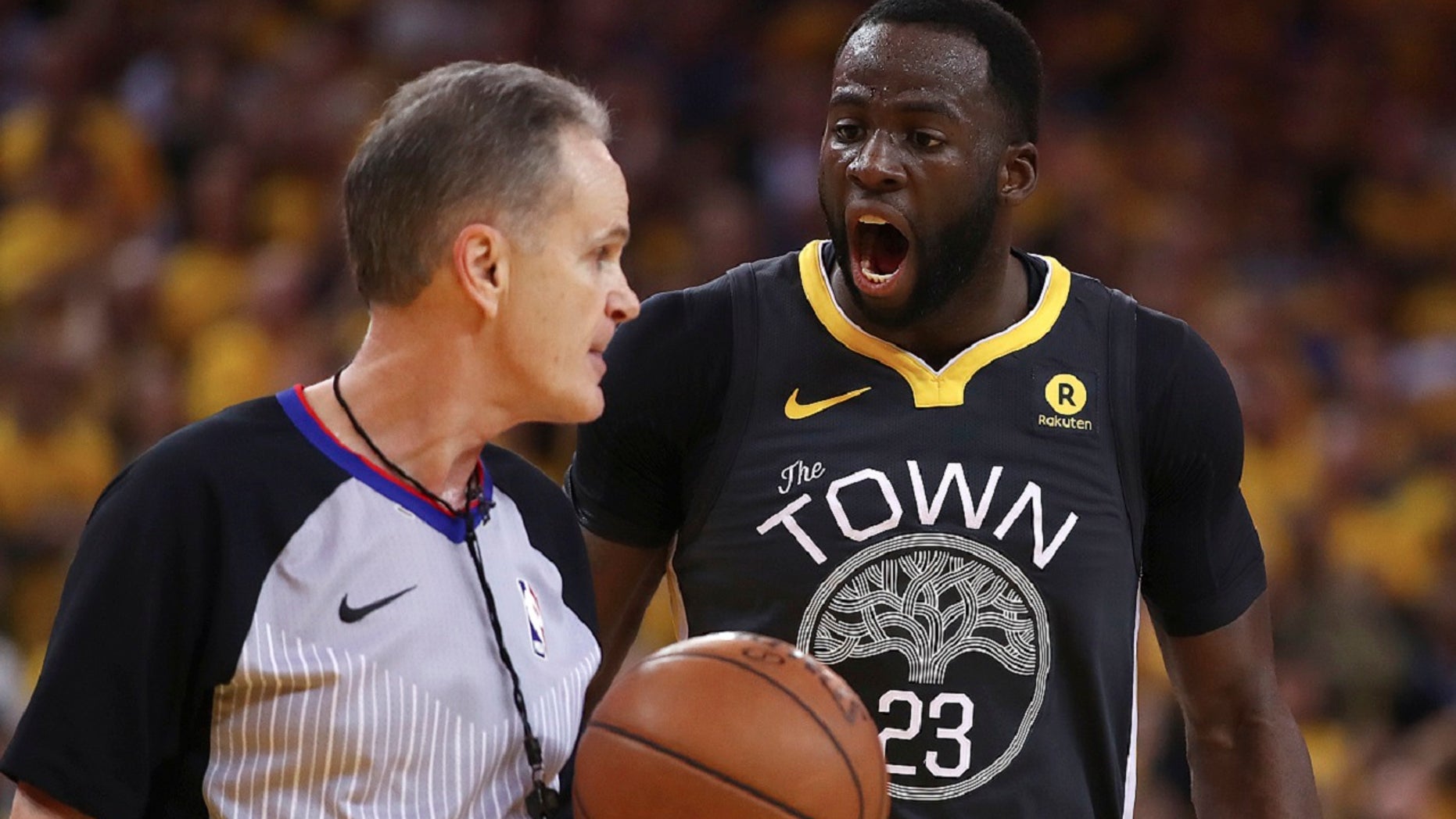 Draymond Green, arguably the most outspoken player for the Golden State Warriors, took issue with comments NBA Hall of Famer Charles Barkley made during halftime of Tuesday night's game against the New Orleans Pelicans.
Barkley, a commentator on TNT, offered his two cents after an on-the-court altercation between Green and New Orleans Pelicans' guard Rajon Rondo.
"I want to punch him in the face so bad," the NBA on TNT commentator said. "I'm just telling you. I want to punch his a** in the face. I do."
Green addressed the comments after the Warriors 116 – 121 victory over the Pelicans.
"A lot of guys talk on TV, stand behind a microphone and a TV screen. The fact of the matter is if you feel that strongly about something, he's seen me a million times. If you feel that strongly about it, then punch me in my face when you see me," Green said about Barkley, according to USA Today.
Green, who helped lift the Warriors to a 2-0 series lead over the Pelicans with 20 points, challenged Barkley to act on his words or "shut up."
"If you're not going to punch me in my face when you see me, then shut up. It's no different than somebody sitting behind a computer screen tweeting, 'I'll knock you out,' and you never seen them in life. But he's seen me a bunch of times, and he'll see me again this year," Green continued. "Punch me in the face when you see me, or if not no one cares what you would have done. You're old and it is what is."
Green's mother also came to his defense, tweeting "Dray ain't scared... please believe that! Win or lose HE AINT RUNNING LIKE CHARLES DID!" in an apparent reference to Barkley trying to dodge a fish that was thrown at him by his colleague on the show, Shaquille O'Neal.
If the Warriors manage to make it to the Western Conference Finals, Barkley and Green will have a chance to work their situation out in person, as the whole NBA on TNT crew will be onsite for the series that airs exclusively on the network, The Mercury News reported.