Doug Duchardt to depart as GM of Hendrick Motorsports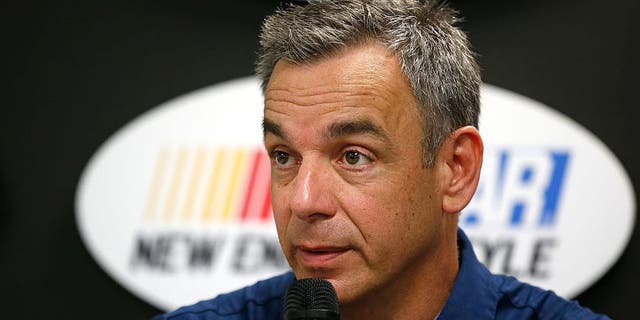 NEWYou can now listen to Fox News articles!
Hendrick Motorsports executive vice president and general manager Doug Duchardt will leave the organization later this summer, according to a release on the HMS website.
Duchardt, 53, came to Hendrick Motorsports in January 2005 as vice president of development, a position in which he oversaw race car design, engineering and production. In July 2013, he was elevated to the newly-created role of general manager, directing all racing operations concerning the four cars who run under the Hendrick banner.
The four Chevrolets currently fielded by Hendrick include the No. 48 driven by seven-time NASCAR Premier Series champion Jimmie Johnson; the No. 88 driven by Dale Earnhardt Jr.; the No. 24 driven by Chase Elliott; and the No. 5 driven by Kasey Kahne.
Being a member of this family of talented people for more than 12 years has been an unparalleled privilege, said Duchardt, who previously was director of North American motor sports initiatives for General Motors. It was a difficult decision to make, but I feel this is the right time in my life to pursue other goals. Im incredibly thankful to Rick (Hendrick) and all of my teammates for a truly rewarding experience and for the countless relationships that will continue on.
In Duchardts 12 full seasons with Hendrick Motorsports, the organizations chassis and engines won a record six consecutive Cup Series championships and nine of the last 11. He oversaw the successful conversion to the Chevrolet R-07 engine in 2007, the incorporation of electronic fuel injection in 2012 and Hendrick Motorsports role as lead development team for the Generation-6 Chevrolet SS race car, which debuted in 2013.
Doug joined us during a difficult time in our history and helped provide stability and leadership, said Rick Hendrick, owner of Hendrick Motorsports. Ill always be grateful to him for accepting that challenge and for his ongoing dedication and countless contributions. We all wish him the very best in his future endeavors, which will most certainly be successful. Hes a special friend and person.
The organization said it does not plan to fill the general manager's position once Duchardt departs at the end of this month.
Duchardt will remain in the role through the end of June, according to the website, after which his current responsibilities will be split amongstHendrick Motorsports president Marshall Carlson, chief financial officer Scott Lampe and vice president of competition Ken Howes.