Dolphins stunned, blown out at home by Tyrod Taylor, Bills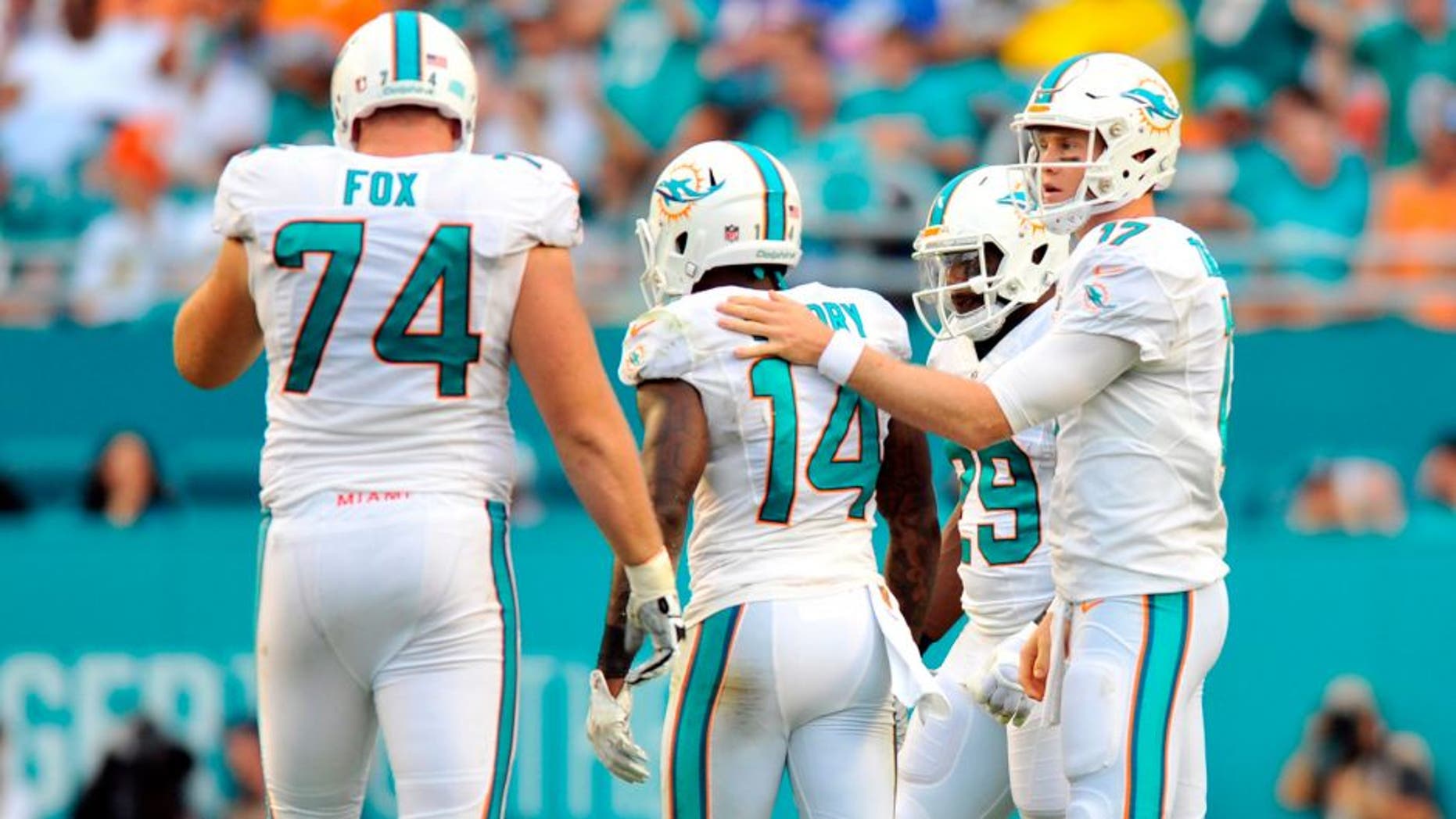 MIAMI GARDENS, Fla. (AP) -- Tight end Charles Clay outran a linebacker, juked past two defensive backs and left them all sprawling as he scored the Buffalo Bills' first touchdown barely three minutes into the game.
The rout was on.
Tyrod Taylor threw for 277 yards and three scores in his first NFL road start, and the Bills embarrassed the Miami Dolphins 41-14 Sunday.
The Bills totaled 429 yards, intercepted Ryan Tannehill three times in the first half, and led 27-0 before Miami scored late in the third quarter.
Buffalo (2-1) bounced back from a dismal loss at home to New England. The Dolphins (1-2), who began the season with high hopes of ending a seven-year playoff drought, fell into last place in the AFC East with their second consecutive loss.
The Bills improved to 5-2 against Miami over the past four years. They're 18-26 against everyone else during that span.
The victory was especially sweet for former Dolphins Clay and Richie Incognito, who were co-captains for Buffalo.
Clay, whose TD reception went for 25 yards, signed as a free agent with Buffalo after four years in the Dolphins. Incognito played in Miami for the first time since his career was derailed for a year and a half when he was implicated in the Dolphins' bullying scandal.
Another ex-Dolphin, backup Bills receiver Chris Hogan, added a final insult when he caught a 38-yard touchdown pass in the fourth quarter.
The crowd included billionaire Warren Buffett, who hung out before the game on the Dolphins sideline wearing a No. 93 Ndamukong Suh jersey -- and shoulder pads. After taking stock of the Dolphins, he would likely give them a sell rating.
Their first home game in their 50th season ranked among their worst. Miami trailed 14-0 before registering a first down, and fans were booing after less than 12 minutes.
Tannehill set a franchise record by extending his streak of consecutive passes without an interception to 160, but then threw two to linebacker Preston Brown, who returned the second one 43 yards for a touchdown.
Miami had trouble blocking the Bills without left tackle Branden Albert, who was inactive because of a right hamstring injury. Tannehill was hit repeatedly, and Lamar Miller was held to 38 yards rushing.
The only negative for the Bills was injuries. They lost receiver Sammy Watkins with a right calf injury and guard John Miller with a groin injury.