Dolphins S Reshad Jones on hula celebration: 'It was Pro Bowl-worthy'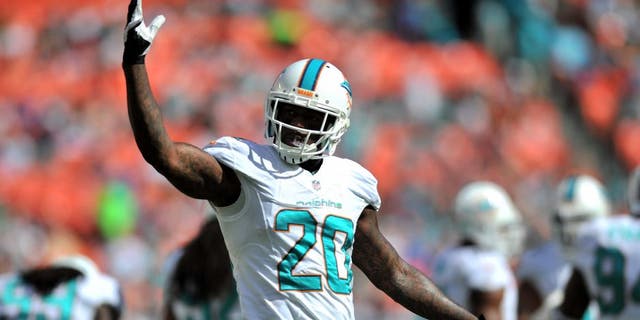 On Wednesday, the NFL released the latest results from Pro Bowl balloting with Tom Brady leading all players in fan votes. Miami Dolphins safety Reshad Jones once again found his name absent from the list, despite posting some of the best numbers at his position.
Jones leads all safeties with 107 tackles, is fifth with four interceptions and is tied for first with two pick-sixes. Still, it hasn't been enough to get himself to Hawaii for the Pro Bowl, so he's begun campaigning for himself ... sort of.
After intercepting Matt Schaub on Sunday, Jones broke out a new celebration. He did a little hula dance, showing his desire to be in Hawaii this season.
"It was another pick, and I felt like it was Pro Bowl-worthy," Jones said of his dance, via James Walker of ESPN.
It certainly was Pro Bowl-worthy, as is his season-long performance in 2015. Charles Woodson and Kam Chancellor are the leading vote getters at strong safety, despite lagging behind Jones in nearly every category.
Jones has also added two sacks and eight passes defensed from his safety spot, further adding to the long list of reasons he should be named to his first Pro Bowl. It'll be up to the fans to get him there, but his chances don't look great at this time.