Dolphins' Ryan Tannehill says he regrets disparaging 2 teammates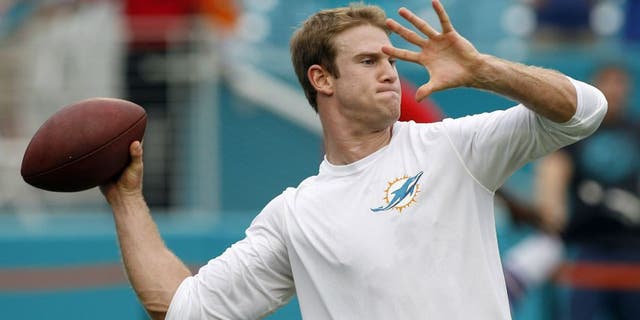 DAVIE, Fla. (AP) -- Miami Dolphins quarterback Ryan Tannehill says he became frustrated during a recent practice and regrets that he disparaged two teammates.
Annoyed that defensive players were practicing aggressively during a workout that's typically low-key the day before a game, Tannehill sarcastically told two players they would receive a "scout team trophy." Neither player is a starter.
The incident occurred Saturday in London, one day before the Dolphins' loss there to the New York Jets. Reports of the episode created a buzz on the internet.
Tannehill said he was unhappy during the practice because he felt the tone made it harder for the offense to accomplish its work.