Dolphins focused on ending embarrassing streak: 'No more safeties!'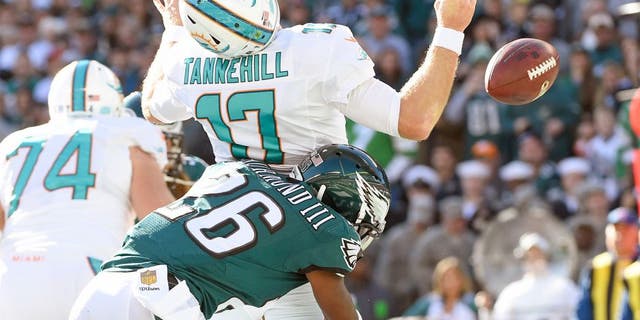 NEWYou can now listen to Fox News articles!
The Dolphins are committed to ending their run of safeties. Eric Hartline USA TODAY Sports
The Miami Dolphins made history on Sunday, and not in a good way. They became the first team in 35 years to allow a safety in three consecutive games, something no team wants to accomplish.
Ryan Tannehill and the offense will look to end that streak, and they're putting a big focus on that this week ahead of their matchup with the Cowboys on Sunday.
"We're looking to start a streak of games without a safety," offensive coordinator Bill Lazor said. "We are committed. No more safeties!"
Unlike the first two times, the Dolphins were able to overcome the third safety last week, beating the Eagles by just one point, 20-19. And unlike the first two safeties, the third wasn't a direct result of the offense -- it was largely due to a horrendous kick return.
If the Dolphins are able to avoid poor snaps and bad kick returns, they should be able to break this terrible streak.