Devonta Freeman's plan for his bye week? A little homework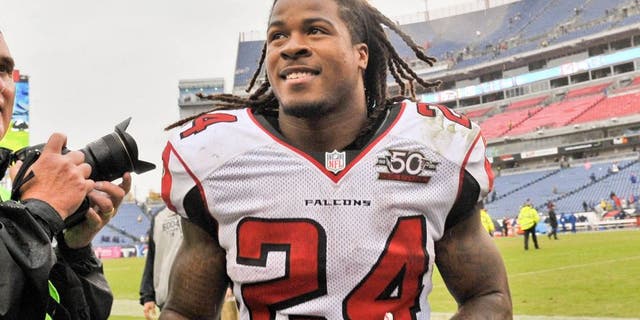 For Devonta Freeman, the bye week will allow him to rest up, relax and get some school work done. Yes, school work.
According to D. Orlando Ledbetter of The Atlanta Journal-Constitution, Freeman is finishing up some school work to earn his bachelor's degree from Florida State.
"I just want to finish school to be able have a full story about myself," Freeman told The Atlanta Journal-Constitution. "It wasn't just football. School is everything to me."
Freeman also stated that things were going well, and that his focus is simply on becoming a complete person.
"It's going good," Freeman said. "I just want to finish what I started. I just want to be a complete person, all around. Football, off the field, family issues, I want to be the best son that I can be to my Mom. Best big brother. Best football player. Best team mate."
It's always good to see a guy like Freeman succeed at such a high level, but it's also nice that he has such good priorities and still wants to make sure to earn his degree sooner than later. Don't stress though, Falcons fans, you can bet that one of the best running backs in the NFL will come back to work ready to roll in Week 11.
MORE NEWS: Want stories delivered to you? Sign up for our NFL newsletters.