DeVante Parker remains optimistic despite frustrating foot injury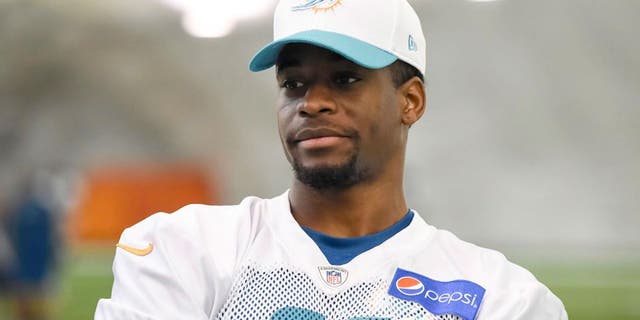 DeVante Parker isn't writing off his rookie season just yet. Ron Elkman Getty Images
DeVante Parker entered the NFL as a first-round draft pick with huge expectations. He was thought to be a potential rookie of the year candidate before the season began, but offseason foot surgery derailed those projections.
Now in Week 10, Parker is still dealing with the lingering injury and was forced to miss last week's game after aggravating his foot. To go along with injury issues, Parker has struggled to get acclimated to the offense in Miami, leading him to record just four catches for 49 yards in seven games.
Understandably, he's frustrated with a rookie season that's been a struggle, to say the least.
"It's very tough," Parker said via Andrew Abramson of the Palm Beach Post. "You want to be out there with your brothers just making plays, and just things happen. You want to go out and produce."
Through it all, Parker remains optimistic he can contribute this season.
"I have it in me," he said. "It's just a matter of time if I'm going to be able to be on the field like that."
There's still time for Parker to return from the foot injury and salvage a disappointing rookie season, but his prior output will lead some to doubt him. The year isn't completely lost, but Parker will need to get healthy in a hurry if he hopes to help not only save his season, but the Dolphins', as well.