Despite good numbers, Jets WR Marshall admits he has to 'play better'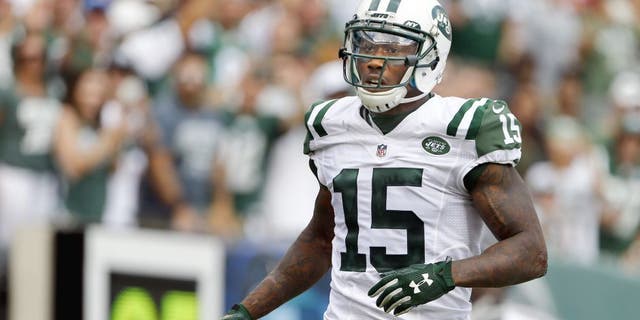 Brandon Marshall hasn't given up hopes of the playoffs just yet. Rich Schultz Getty Images
Statistically, Brandon Marshall has been one of the best receivers in the league this season. He's in the top-15 in nearly every important category and has consistently made Jets history with his 100-yard receiving games and high-yardage numbers.
With the good comes the bad, though. He's had a few key drops late in games -- most notably one that likely would have lifted the Jets over the Patriots. Additionally, he's hit a rough patch in the past two games, catching just seven passes for 67 yards with two touchdowns.
It's that type of inconsistency that frustrates Marshall and makes him realize he needs to be better.
"For me, just looking at myself in the mirror, I have to play better," Marshall said via Ohm Youngmisuk of ESPN. "It's as simple as that. I haven't been consistent. One game I make a big play. The next game I make a bonehead mistake or drop a ball at a crucial moment. Playmakers have to make plays."
Marshall isn't the only one struggling of late. The entire team has. They've dropped three of their last four games and have fallen to third place in the division after being just one game back of the Patriots at one point. Still, it hasn't caused panic in the locker room.
"I have been in plenty of buildings where we didn't have a chance because we weren't together and it was nasty," he said. "And we don't have that here. You look at the locker room and there is no difference from today to after losing to Buffalo to when we won two in a row at the beginning of the season. That is what you want. Now it is just time to put it together."
A playoff berth will almost certainly have to come via the wild card with the Patriots 9-0. The Bills currently hold one of those wild-card berths. A Week 17 matchup in Buffalo looms large as it will likely have huge playoff implications in the AFC.
"From my experience, these are usually the times when a team can fold or take that step and make something out of their season," Marshall said. "We know where we are at when you look at the AFC and we know where we want to be at the end of the season."