DeSean Jackson says former agent Drew Rosenhaus bribed him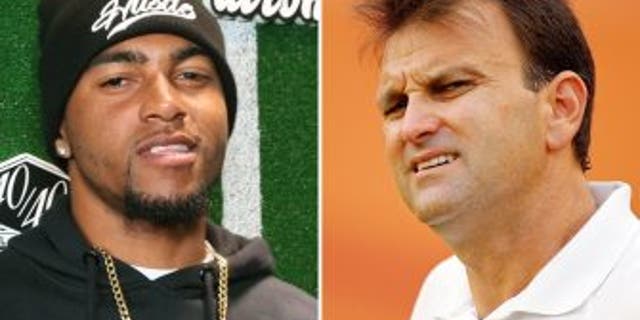 DeSean Jackson is alleging that his former agent bribed him to sign with his agency in 2009.
In court documents, the former Eagles wide receiver says that Drew Rosenhaus gave him over $500,000 to woo him to his agency, according to TMZ. This comes on the heels of an arbitrator's ruling that Jackson owed Rosenhaus money in loans and fees.
From TMZ:
In the docs, DeSean says he shouldn't have to pay Drew a dime because a huge chunk of the cash was given to him to induce DeSean to use D.R. in his next contract negotiation.
Why is that a big deal? Because according to DeSean, it's a huge violation of NFLPA rules -- for which the NFLPA punishment is that DeSean wouldn't have to repay a single cent.
Now for the cool part ... part of the money he received from Drew came IN CASH -- stuffed inside a Louis Vuitton bag he received just after midnight on Nov. 10, 2009.
Jackson, of course, was in the news this offseason for his much-publicized divorce from the Eagles.