Derek Jeter reveals his only regret from his two decades with Yankees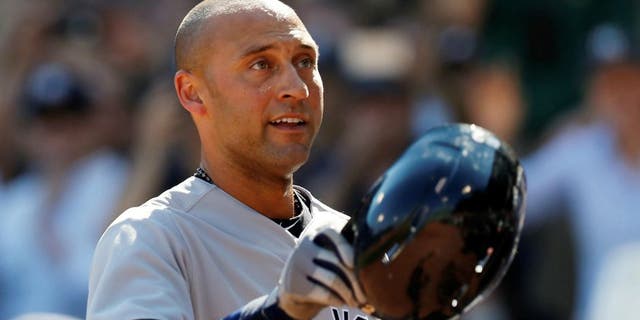 Its tough to imagine how Derek Jeters 20-season major-league career with the New York Yankees could have gone any better, but theres one thing the future Hall of Famer would change.
Jeter, whose No. 2 will be retired and enshrined in Monument Park before Sundays game at Yankee Stadium, has just one regret. From the New York Post:
I really havent [reflected on my career]. I really havent sat back and reflected. Someone asked me recently, do I have any regrets in my career? My last season, I kept a journal; every day Id write something in there, Jeter told YES Network in a sit-down interview with Jack Curry that aired after Mondays game against the Reds.
The one regret I do have is that I wish I wouldve done that my entire career, because there are so many things that you forget. Still to this day I havent looked at it. Its locked up and I havent looked. Im going to be a father soon, so Im sure one day when I sit down with my kid or kids, if theres multiple Ill get a chance to reflect and maybe brag like my dad used to do when I was younger.
Jeter retired after the 2014 season with five World Series rings, a .310/.377/.440 slash line and 3,465 hits but only one journal.