Denny Hamlin's pit crew takes part in the Mannequin Challenge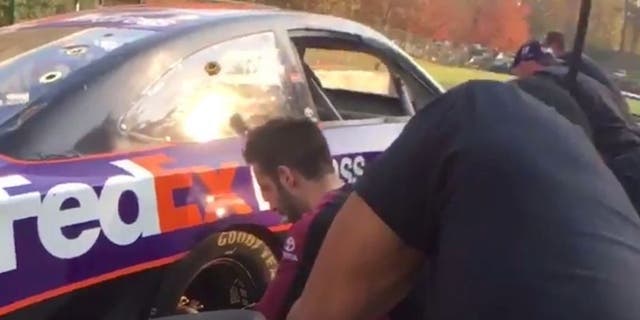 The Mannequin Challenge is the latest social media craze that is sweeping the nation, including the NASCAR world.
On Tuesday during pit-stop practice at the Joe Gibbs Racing shop in Huntersville, North Carolina, Denny Hamlin's crew gave it a shot.
The Joe Gibbs Racing crew paid attention to every detail in an attempt to make it as realistic as possible, even including a lug nut flying through the air.
This might be the best NASCAR one yet. Watch and enjoy.