DeAndre Jordan's first shot of the playoffs was a horrific airball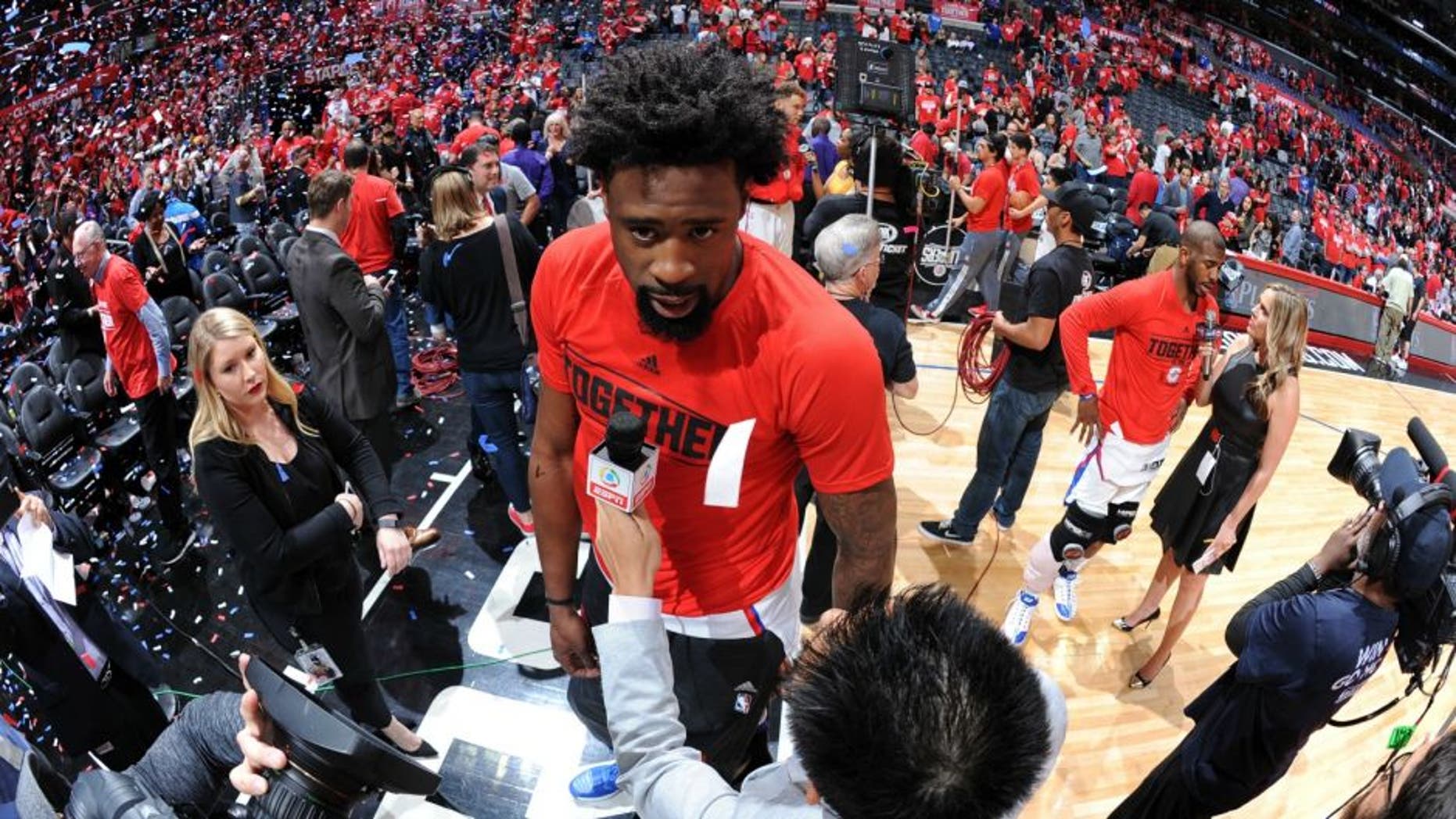 DeAndre Jordan was 121st out of 122 qualified players in free throw shooting percentage in the 2016 regular season at 43 percent, just ahead of Andre Drummond's woeful 35 percent - and Jordan actually improved significantly from the line this year (he shot just 39 percent last season). It only took a few minutes for Jordan to get to the line Sunday in Game 1 against the Trail Blazers, and his first shot of the playoffs was perfectly awful.
It's one thing to airball a free throw short, but Jordan - standing just 15 feet away from the bucket - whiffed on the side of the rim. It's not the worst free throw in basketball history, but it might be the worst of Jordan's career, and he's had a lot of air balls.