David Poile looks back on 29 years in the NHL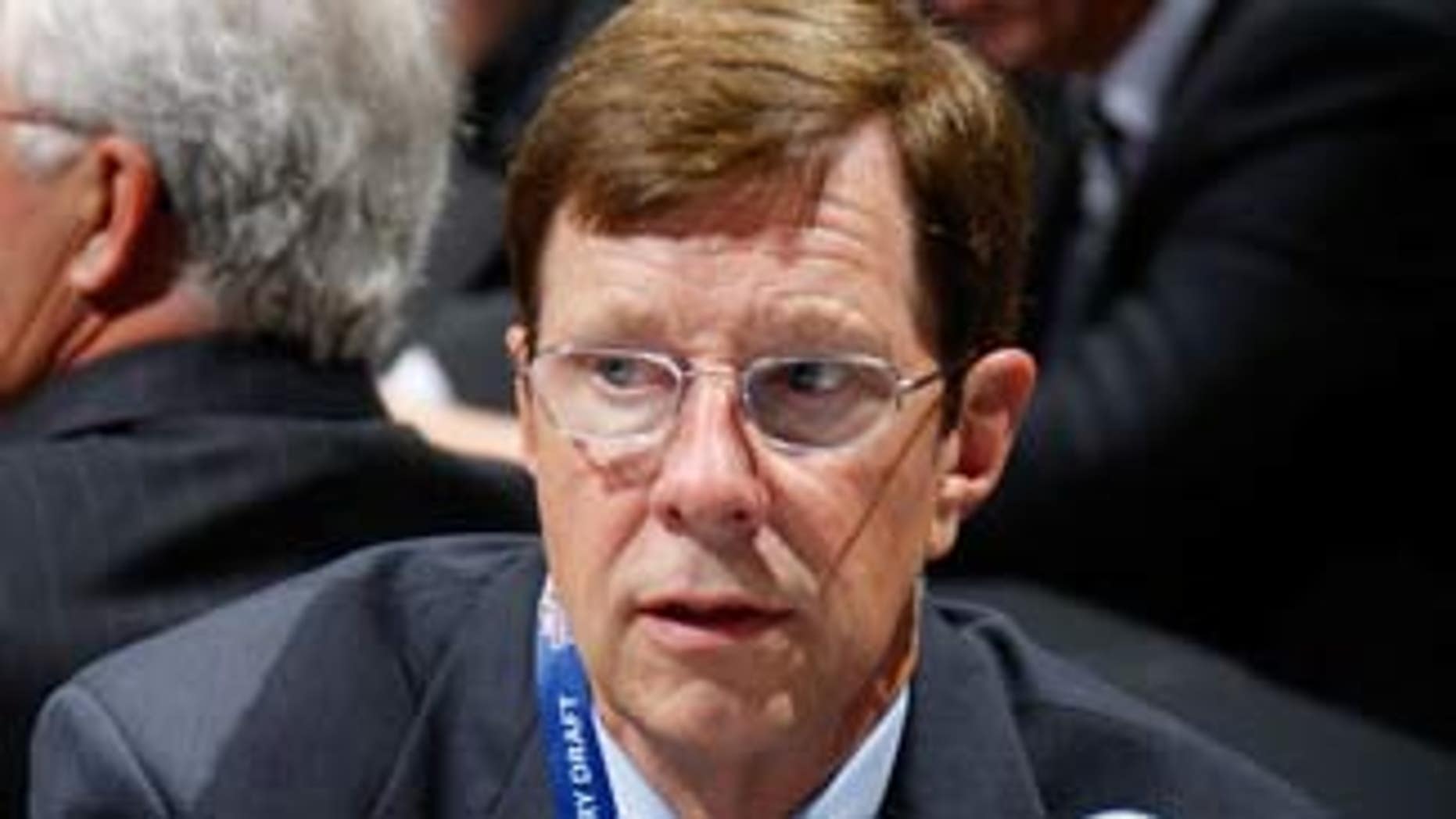 As the Nashville Predators bid for their sixth berth in the Stanley Cup Playoffs in the past seven seasons, they have the security of knowing they're being led at the top by one of the most experienced executives in the business.
David Poile, a guest on Thursday's "NHL Hour With Commissioner Gary Bettman," is in his 29th season as an NHL general manager, tying him with former Boston Bruins GM Harry Sinden as the fifth-longest tenured in that job of all-time. The only current GM who's been at it longer is former Edmonton Oilers architect Glen Sather, now with the New York Rangers.
Poile has been with the Predators since they entered the League for the 1998-99 season. As they entered Thursday night's action seventh in the Western Conference, but just six points behind the Central Division-leading Detroit Red Wings, he reflected on how he's been able to not only last this long but thrive in his position.
"I've really been fortunate in making what I would say are some really good hires along the way," said Poile, who previously enjoyed an extremely successful tenure as GM of the Washington Capitals. "Probably one of the things I'm most proudest of is this is my 29th year and I've only worked with three coaches. I've only had to fire two coaches. I think when you have that type of stability in your organization with your coaching staff and your scouting staff, like a lot of good businesses that get the blueprint right to start with, I think you can operate pretty successfully for a lot of years.
"I also think the other part is that you have to have the ownership that understands and buys what into what you're trying to do in terms of your plan. As a business and as a manager of the hockey team you've got to give them a plan for your franchise, what works for your franchise both on and off the ice, the product on the ice and what you're going to do business-wise. I've been able to work with a lot of different ownerships and I guess they liked my plan a little bit."
That isn't surprising when you consider Poile's hockey lineage. His father, Bud Poile, followed up a playing career that included winning the Stanley Cup with the Toronto Maple Leafs by carving out a Hall of Fame career as a builder by helping start two NHL expansion teams that today sit at the top of their respective conferences -- the Philadelphia Flyers and the Vancouver Canucks.
"Hockey has been in our family forever. That's obviously all I can remember," Poile said. "It's the only job I've ever had. I went to school and played hockey and then got into hockey management right after getting out of school. My dad, he was a builder and maybe that's what I inherited from him because I worked for a couple different franchises but it's been in more of a building mode. With the Washington Capitals, when I was there it was kind of a building mode. I got there after they were an expansion team, and the Predators were obviously an expansion team.
"My dad started two NHL franchises. … I guess maybe that's the Poiles' niche in hockey. Morning, noon, night, every meal, every vacation, everything was around hockey -- going to hockey games, going to hockey tournaments … I had the good fortune of going to drafts when I was in college when my dad was a general manager. At 16, 17, I was going to NHL Entry Drafts and sitting in those rooms late at night with scouts and coaches and agents, and just absorbing all that. So, pretty lucky, I think, if you could write out a resume for a young person getting into hockey."
While the players in Nashville don't necessarily deal with Poile on a day-to-day basis, they have been fortunate enough to have the same type of stability behind the bench in Barry Trotz, the only coach the franchise has known. Poile first met Trotz during his Washington days, when Trotz tried and failed to make the Capitals as a player. But their relationship was just beginning, and when Poile became GM of the Predators and everyone advised him to pick a veteran coach who would be able to navigate through the growing pains of an expansion team, he chose Trotz instead. Trotz and Buffalo Sabres coach Lindy Ruff are now have the longest tenures in the League behind the bench.
"The fact that Barry has been a player, a scout and a coach in the organization, he understands what we're trying to do from my end in terms of building the team," Poile said. "So he's never what we'd call unrealistic in terms of what he's asking for or needs … he gets it. And when we run into a problem or a situation, losing streak or what have you, I really try to just say to him, 'We've worked this out before. The solution's within the room. Let's just be patient here, take a deep breath,' and he goes about it and gets it straightened away. So he's done a marvelous job and I really hope we get to work together for a long, long time."
Poile's tenure has been marked by some shrewd drafting that has seen the Predators strike gold not only with early-round picks like current team captain Shea Weber (No. 49 in 2003), but late selections like forwards Martin Erat (No. 191 in 1999) and Patric Hornqvist (the 230th and final pick in 2005) and goaltender Pekka Rinne (No. 258 in 2004), a possible Vezina Trophy candidate this season.
"It starts with Paul Fenton, our assistant general manager. He's got a great eye for talent and I think we've worked really hard in terms of giving direction, carving out philosophy, looking for certain things in players, and our guys have done a great job," Poile said. "There's lots of different ways to build a hockey club, through trades and free agency or what have you, but the bulk of what we do is through the draft and we've worked really hard with our farm system in Milwaukee."
Poile pointed out the Admirals recently won their 40th game and exceeded 90 points for the eighth straight season, a record for an American Hockey League franchise. So players who arrive in Nashville through the Predators' farm system are already accustomed to playing winning hockey.
As the team has become known as a perennial playoff contender, fans have taken notice. The Predators have benefitted from an increased number of sellouts this season at Bridgestone Arena and when asked by Bettman if he felt Nashville really was a hockey market, Poile was adamant in his response.
"We certainly are, and we're certainly growing," he said. "When you come into a new market that doesn't have a lot of hockey history, you're talking to people who have no connection to the game. They're people who have grown up playing football, baseball, basketball, and hockey clearly is foreign to them. And it's a sales job that we have to do for a lot of years. It's just taking place.
"I remember a long time ago my dad started with the Philadelphia Flyers and I was in the first game at the old Spectrum. And I believe there were 6,000 people in the building for opening night. Well, I know it's been 40 years and a couple of Cups later, but it's hard to say that there's a better market in the National Hockey League than the Philadelphia Flyers. It takes a little bit of time and it's going to happen here."