David Ortiz Commits to Red Sox in Two-Year Deal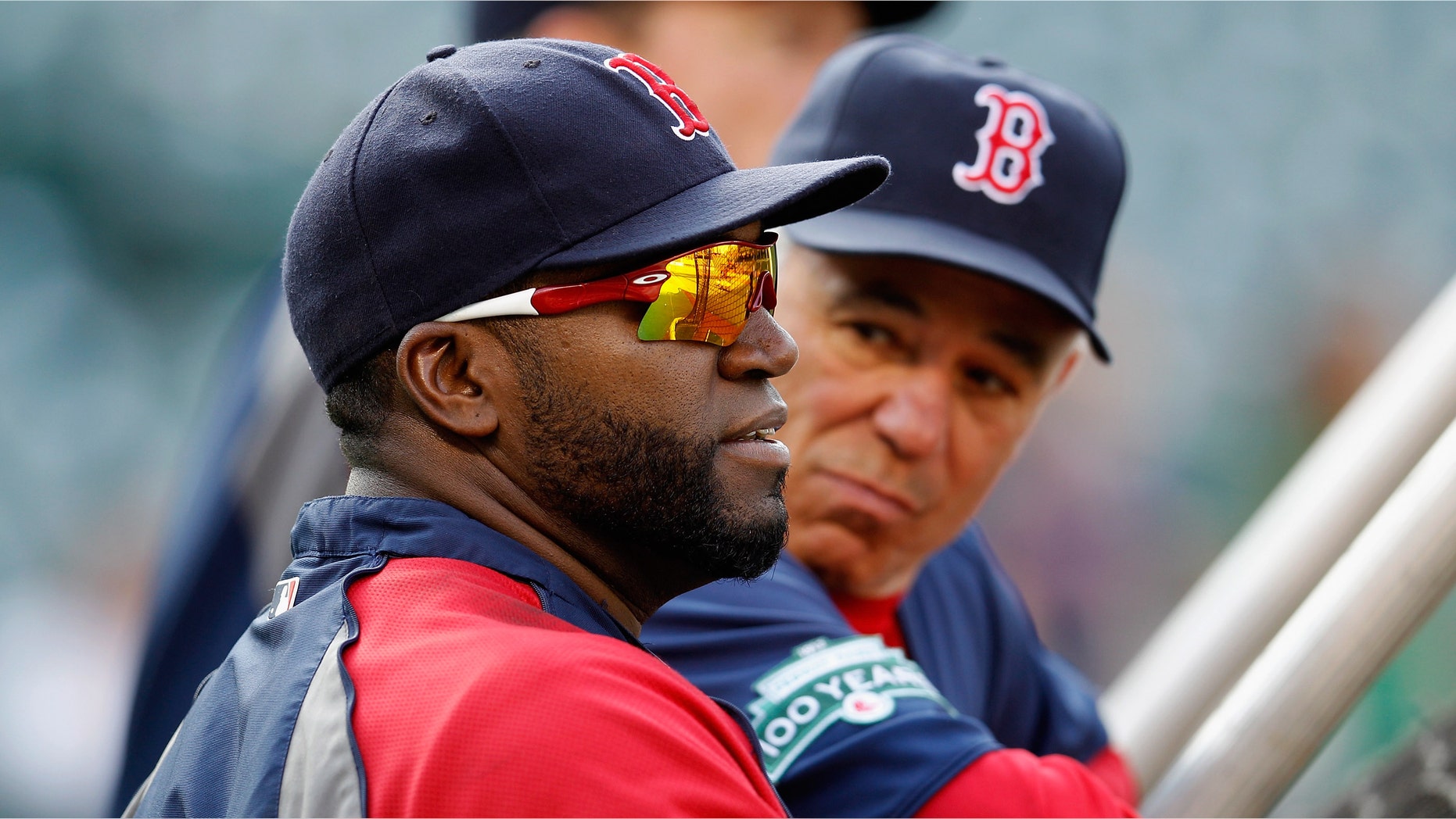 Boston – The "Big Papi" will be returning to Fenway Park come opening day.
David Ortiz, the face of the Red Sox since helping Boston end an 86-year World Series drought in 2004, has finalized a $26 million, two-year contract.
Fresh after signing his new deal, Ortiz came out to defend himself against comments made by former Red Sox manager Bobby Valentine that he had given up toward the end of the season after suffering an injury to his right Achilles.
"The day that I returned from the DL, I told him that I was not sure what percentage health-wise I was in but that I could not be out there without trying to help," Ortiz told ESPNDeportes.com.
"When I told him that, I put my career on the side to help him and the team. Being in an incredible amount of pain, I went out there to support them."
"I am a player that has the game in his blood," the Dominican slugger added. "In the 10 years that I have (been) in Boston, I have been the soul of the organization and there has never been a second where David Ortiz being able to go on the field and do what he does has decided to stay seated."
The soon-to-be 37-year old Ortiz attended a Fenway Park news conference Monday to announce the agreement, which includes bonuses that could raise the value to $30 million.
Big Papi had consecutive game-ending hits in extra innings of Games 4 and 5 of the 2004 AL championship series against the Yankees as the Red Sox became the first major league team to overcome a 0-3 deficit in a best-of-seven postseason series.
The eight-time All-Star has hit 343 homers for Boston, fifth on the team's career list, and has 1,088 RBIs.
With reporting by the Associated Press.
Follow us on twitter.com/foxnewslatino
Like us at facebook.com/foxnewslatino