David Ortiz achieves milestone, sees 2016 option vest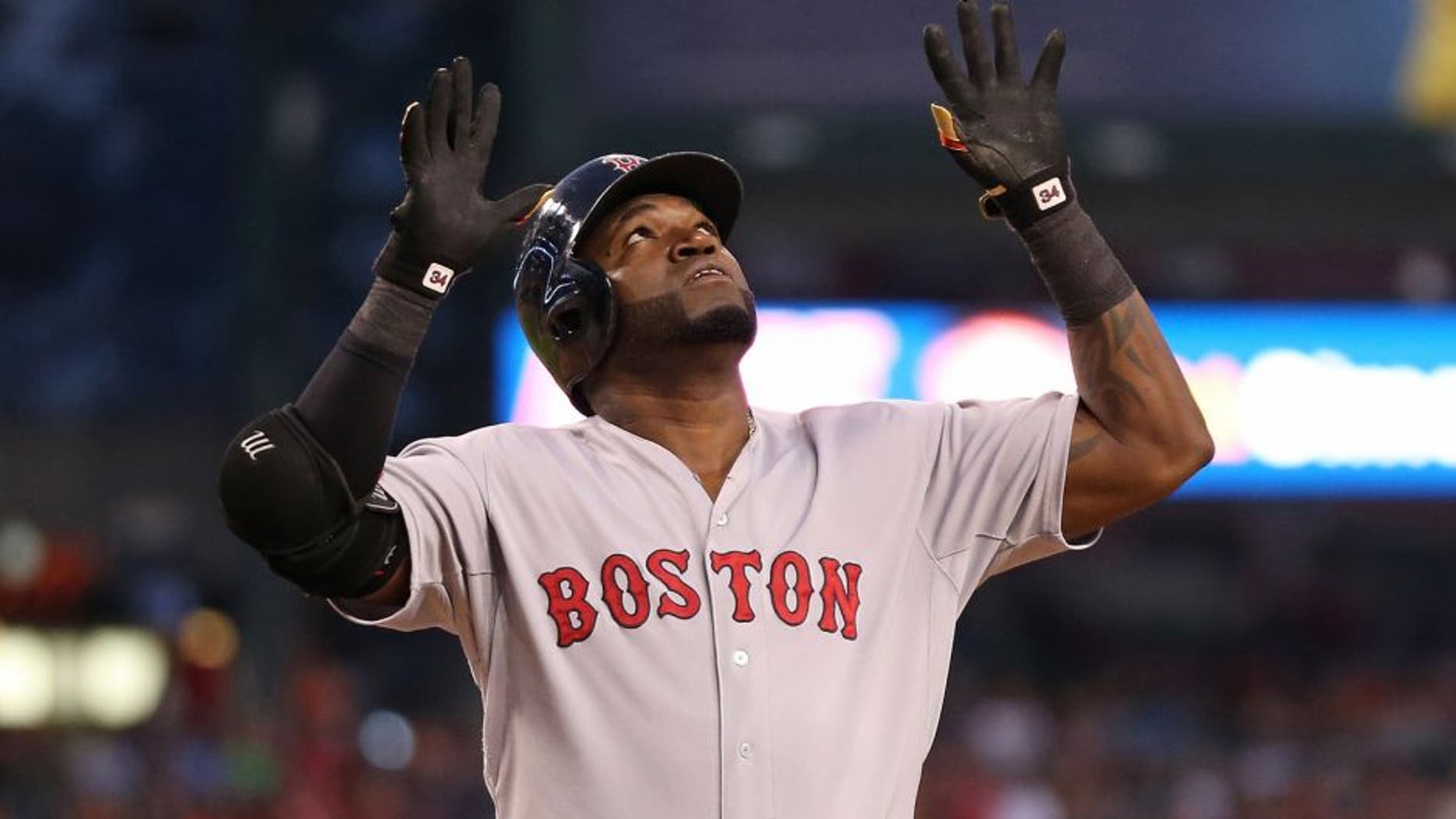 When David Ortiz dug in against Detroit Tigers pitcher Alfredo Simon in the top of the first inning Saturday, he reached one very important benchmark. By the time the at-bat ended, he had reached another.
That first plate appearance for Ortiz was No. 425 this season, meaning his vesting option for next season became guaranteed at $11 million. The value of that contract can reach $16 million by hitting other predesignated numbers.
The result of the at-bat, a double, gave Ortiz another milestone mark in his Hall of Fame career -- he is just the fifth player in MLB history to hit 20 doubles and 20 home runs in 14 consecutive seasons.
That Ortiz is able to earn his contract as he creeps towards 40 years old is important to him. He asked the Red Sox to set up his contract this way, and now that he's guaranteed it, he can take pride in knowing that he deserves it.
"It means I'm going to be here next year," Ortiz told reporters on NESN's "Red Sox Final," downplaying the achievement following Boston's 7-6 loss to the Tigers on Saturday. "Nothing different. I think it's just as you get older you have to earn things. … We agreed on that, I earned it, and I'll be back next year."
Don't let that humble David Ortiz fool you, though. Nothing he does these days can be taken for granted, and he knows it.
"I work hard. I get ready. Pitchers, they know that my jersey says 'Ortiz' on my back," he told WEEI's John Tomase earlier this week. "People need to sit down before they start talking and just watch the game a little more closely. Pitchers don't put them on a tee for me. I've got to go get it."
And go get it he has: His double was the 567th of his spectacular career, five away from passing Ivan Rodriguez for 24th place on the all-time list.
His three RBIs Saturday gave him 1,598, passing Hall of Famer George Brett for sole possession of 35th place all-time. Two more and he'll pass another Hall of Famer, Nap Lajoie, for 34th place.
And his no-doubter home run was the 489th of his career, four away from tying Hall of Famer Lou Gehrig and 11 away from the magical 500-home run milestone, an almost irrevocable ticket into the Hall of Fame himself.
Since an unwanted day off June 10 in Baltimore where Ortiz reminded us all he's not the manager, he owns a .276/.381/.610 slash line with 17 home runs and 44 RBIs. He's hit 10 homers and driven in 30 runs in his last 30 games. He's raised his season average 26 points. The man is hardly "done" -- he's just finally hitting his stride.
Ortiz is one of the greatest players ever to wear a Red Sox uniform. What fans have been fortunate enough to witness for the past 13 seasons in Boston shouldn't be taken for granted.
He's the one who went out and earned the contract, but those of us watching are the lucky ones.
More from NESN.com: