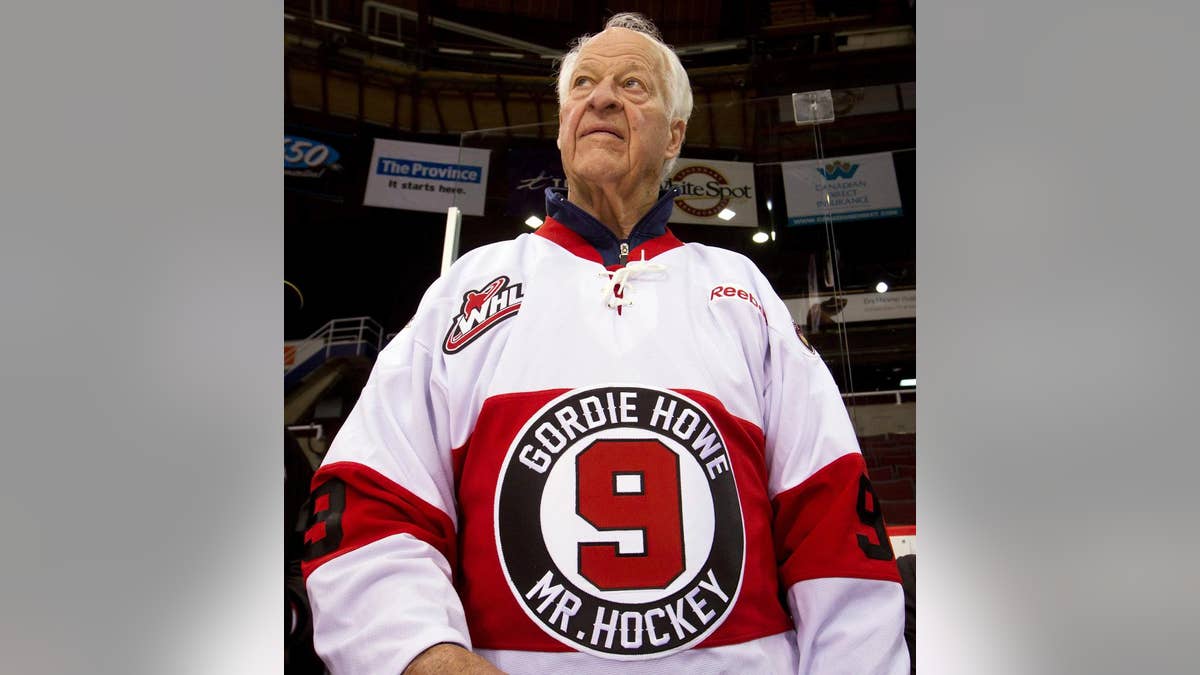 LUBBOCK, Texas – Gordie Howe's daughter says the hockey Hall of Famer has suffered another stroke.
Cathy Purnell says her father suffered a "significant stroke" on Monday. She said he was stable and "a little bit alert" Tuesday morning, and doctors at a Lubbock hospital where he taken were scheduled to do additional tests.
Howe suffered what his children called a serious stroke in late October and another in early November. He has been staying at his daughter's home in Lubbock, Texas.
Purnell said therapists who have been tending to Howe arrived at her house Monday morning and discovered him nonresponsive in bed.
The man known as "Mr. Hockey" set NHL marks with 801 goals and 1,850 points, mostly with the Detroit Red Wings.