Dash cam video of Johnny Manziel roadside incident emerges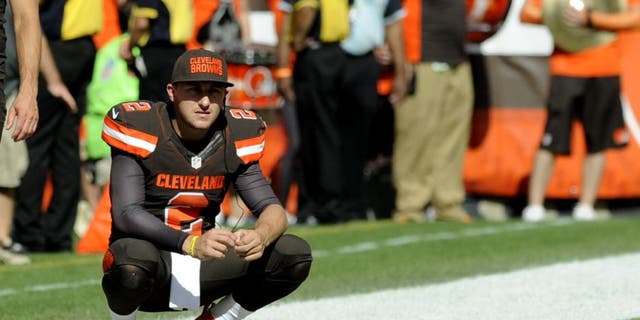 NEWYou can now listen to Fox News articles!
Johnny Manziel, who spent 10 weeks during the offseason in a rehab facility, acknowledged to police that he drank alcohol on Monday before he and his girlfriend, Colleen Crowley, got into an argument while he was driving on Interstate 90 west of Cleveland.
According to a police report, witnesses said Manziel was driving at a high rate of speed and passed cars on the shoulder before police were called.
Manziel was not arrested, and Crowley, who had an abrasion on her wrist, said she did not want to press charges.
Manziel was also active in Sunday's loss to the Broncos.
Here is the police dash cam video as part of the FOX 8 report:
In addition, here is the original 911 audio call that precipitated the incident.
The Browns released a statement Friday saying they had spoken to Manziel about his behavior. Manziel dismissed the incident as a spat with his girlfriend, whom police said was intoxicated.
"Colleen and I got into a dumb public argument on the way home Monday afternoon," Manziel wrote Friday on Twitter. "It probably looked more interesting than it was and I know I would stop and check if I saw a couple arguing on the side of the road. It was embarrassing but not serious and when we talked to the police and they realized everything was alright and I was sober, we went home together and everything is fine."
--With AP