Daniel Suarez bests Kyle Busch for XFINITY Series win at Michigan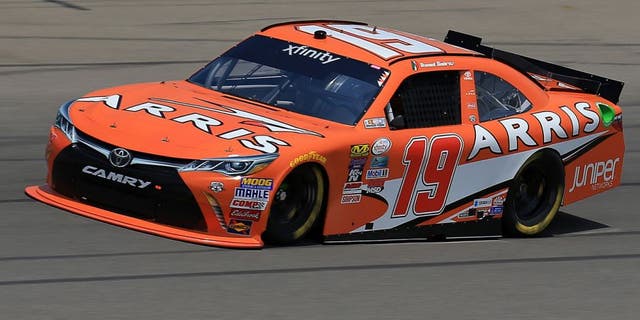 NEWYou can now listen to Fox News articles!
Surprise, surprise.
Just when it looked like Kyle Busch was about to run away with yet another XFINITY Series victory, Daniel Suarez, his Joe Gibbs Racing teammate, snatched it from him.
It was the first NASCAR win in any series for Suarez, who made a last-lap pass of Busch to pull it off after Busch had dominated the rest of the race.
"That's what you can happen when you have a fast car," Suarez told FOX Sports in Victory Lane.
Busch was seeking his fifth win in just eight XFINITY starts this season. It was the first in 48 career series starts for Suarez.